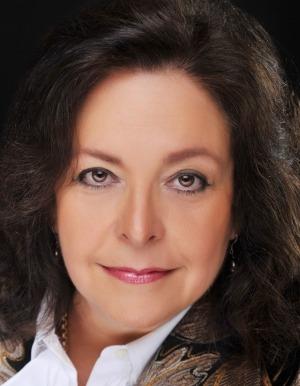 Founder & CEO Women's Telehealth
Biography
Anne Patterson graduated from Georgia Tech with bachelor of aerospace engineering degree and began her career with NASA at the Goddard Space Flight Center. While there, she was responsible for the hydrazine propulsion systems of several Small Astronomy Satellites that were instrumental in identifying pulsars, neutron binary systems, and white dwarfs. She returned to Georgia Tech and obtained her master of science in aerospace engineering with an emphasis in Structures and her pre-med requirements simultaneously.
Dr. Patterson worked briefly for Lockheed-Martin in Marietta. While there, she was involved in a project to identify any fatigue cracks or failure in the wing structure of the C-5 Galaxy while the plane was in service.This work led to the C-5B wing update.
After leaving Lockheed, Dr. Patterson started her medical career, graduating from Emory University School of Medicine. She subsequently did her residency in obstetrics and gynecology at Emory as well as her fellowship in maternal fetal medicine. She also studied at The University of Oxford where she specialized in fetal physiology.
On returning to Atlanta, Dr. Patterson joined the gynecology and obstetrics faculty at Emory University where she saw patients and was engaged in fetal research at the Yerkes Primate Research Center. While there she received the American Association of Obstetricians and Gynecologists Foundation Research Award. She is the only person from Georgia ever to be granted this award.
Dr. Patterson left academic practice and became the first maternal fetal specialist at Northside Hospital in Atlanta. During her tenure at Northside she devoted her time to private practice. This hospital is noted as one of the largest private delivery services in the country, with over 15,000 births per year.
In 2010, Dr. Patterson started a new company with a new concept in health care delivery utilizing state-of-the-art telemedicine. The company, Women's Telehealth, provides maternal fetal medicine care to hospitals and communities that do not have adequate MFM services. The practice also provides care in private and government clinics. This care includes high resolution ultrasound of the fetus that is done real time as well as the ability to assess the maternal patient with peripherals that can document the maternal heart beat in the same way, as if the doctor was at the bedside. Many of the systems and processes to provide this type of care in a seamless fashion have been developed by Dr. Patterson and Women's Telehealth since the inception of the business.
Research
Mentor Expertise Areas
Space Systems
Structures, Materials, or Structural Dynamics
Mentor Focus Areas
Advice related to graduate school
Advice related to maximizing success at GT
Entrepreneurial perspectives
General career mentoring
Non-AE career options
Private industry career perspectives