Image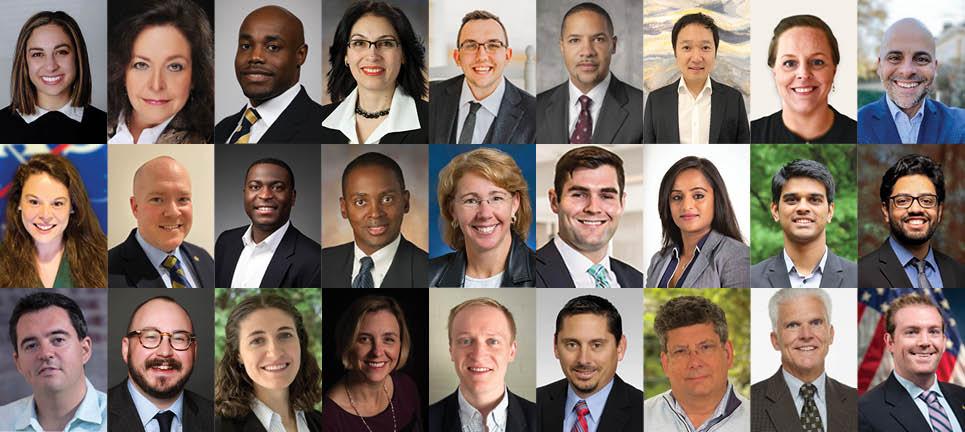 What is the Aerospace Engineering School's 
Mentors In Residence (MIR) Initiative?
It is a resource that allows you to select a mentor from a diverse list of professionals, and set up a half-hour appointment to talk with that person about topics of interest to you. Your career. The state of the industry. New technical trends. Anything.
If you are an AE student (undergrad or grad student), this initiative is your chance to connect with professionals who can answer questions and give you guidance about the career you are building at Tech. We've gathered a diverse pool of mentors - from aerospace engineering and from several fields outside engineering altogether. Some are still in the entrepreneurial stage of their careers, while others have retired. You are not restricted to meeting with just one mentor, either; you can make additional appointments with other mentors. They are all looking forward to engaging with you. 
NOTE: The Mentors In Residence initiative is reserved for AE students, both graduate and undergraduate.
Blank Space (medium)
(text and background only visible when logged in)
Blank Space (small)
(text and background only visible when logged in)
Have questions? 
Please contact:
Blank Space (medium)
(text and background only visible when logged in)
How do I sign up for a meeting?
You can start by visiting the AE Mentor Directory. Look for a mentor whose professional profile matches your interests. Once you've chosen a mentor, simply use their online calendar to sign up for a half-hour session. You will receive a calendar invite and further instructions from the program. Most mentoring sessions will be held on Zoom or MS Teams. If a session is in-person, it will be noted when you sign up for the meeting. We welcome your participation but ask that you limit your mentor appointments to two per semester. Contact mentor@ae.gatech.edu if the mentor you'd like to meet with doesn't have an opening that works for your schedule.
What questions should I ask a mentor?
The list below is a sample set of questions and is not intended to be exhaustive. You may ask a mentor any question pertaining to careers, academic success, professional development etc.
What's your advice for succeeding at GT & making the best use of time while here?
What skills will make me the most marketable for an internship/co-op?
What do you recommend if I want to be an entrepreneur?
What advice do you have for non-U.S Citizens going into AE?
I'm trying to decide between Bachelors, Masters or Ph.D, what are your thoughts?
How have you leveraged networking in your career?
I'm trying to decide on a research topic, can you tell me about your company's interests?
What are some non-traditional ways you've applied the knowledge you gained from an AE degree?
Any final guidance?
Be Prepared: Approach each meeting with questions or topics to discuss. If appropriate, you can help your mentor focus on the subjects that matter to you by emailing a read-ahead file or presentation.
Be Professional: Your mentor is taking time to share their experiences and thoughts with you. Minimally, you should return this favor by planning to be on time and by making sure your meeting ends on time. If you must cancel a meeting, do so as far in advance as possible.
Be Open to Feedback: It's an effective tool for personal and professional growth, but, no matter how much we ask for it, feedback can be difficult to receive. Know this ahead of time. Then, if a comment is at first hard to hear, take a step back to consider its merits before reacting or dismissing. Be Grateful: Demonstrate your interest in, and enthusiasm for, this opportunity.
Be sure to thank your mentor for their time and advice. They are taking time out of their day to be a resource for you. Thank-you notes are still in style.
Blank Space (medium)
(text and background only visible when logged in)