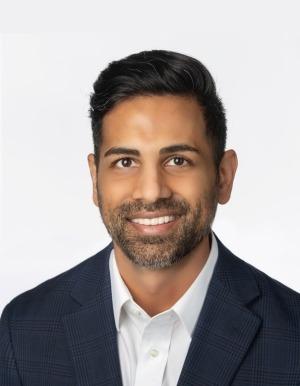 Biography
Chirag currently serves as Academic Advisor II for the undergraduate program in aerospace engineering. Prior to joining AE, Chirag was an academic advisor at Georgia State University's Perimeter College, where he worked closely with REPP students interested in transferring to any of the five baccalaureate degree granting institutions in Georgia for engineering. 
Prior to this, he worked as an academic advisor in Liberal Studies at New York University (NYU), focusing on STEM, pre-health, pre-med, and pre-law advising, and he has held other academic/student affairs positions at Yeshiva University (NYC) and Gwinnett Technical College. Chirag has earned two B.B.A. degrees (finance and managerial sciences) from Georgia State University, a Master of Arts in Teaching (MAT) from the University of Southern California, and a Master of Education (EdM) in Higher and Postsecondary Education from Teachers College, Columbia University in New York City. 
His graduate research focused on sense of belonging and experiences of microaggressions encountered by minoritized student populations in STEM. He is the co-author of Black Undergraduate Women and Their Sense of Belonging in STEM at Predominantly White Institutions published in the July 2017 special edition of NASPA's Journal About Women In Higher Education.
In his personal time, Chirag enjoys cycling, hiking, traveling on a minimalist budget, listening to music from around the world, eating international cuisines, watching all kinds of documentaries, and reading books on racial justice and student development in higher education.