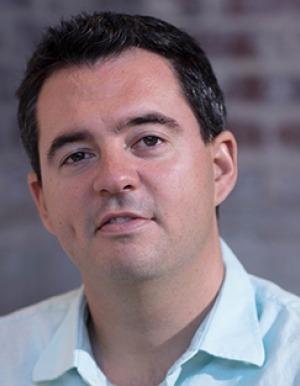 VP of Commercialization and Strategy, XWing
Biography
Industry expert with experience in the Unmanned Aircraft Systems (UAS), aviation/aerospace, and geospatial industries. Jesse has served as a trusted adviser to executives at Fortune 500 companies, Members of Congress, senior officials at the FAA and White House, leading Silicon Valley venture capital groups, among others. Jesse has been featured in a variety of print and broadcast media outlets, including CNN, New York Times, Wall Street Journal, Fortune, Washington Post, and Bloomberg. He has spoken at a large number of trade shows and events.
Jesse has spent his career in various parts of the industry and is now focused on leading the North American operation of Airbus' global satellite imaging business, Airbus Intelligence. He also founded a new business unit for Airbus called Airbus Aerial which brought together drones, satellites and analytics for various key industries and was merged into Intelligence in 2019.
Jesse joined Airbus from Airware where he led work with global drone manufacturers, service providers and major corporations looking to use UAS technology. He also led the companies work with the FAA and other regulatory agencies domestically and abroad to advance commercial drone regulations around the world. He was also the president of the Silicon Valley Chapter of the Association for Unmanned Vehicle Systems International (AUVSI), the leading trade organization for unmanned systems, and was also the CEO of the Small UAV Coalition.
Jesse received his bachelor's and master's degrees in aerospace engineering from the Georgia Institute of Technology where his research focused on aerodynamic design of drones along with air traffic management and optimization. After his graduate work, he spent many years working at the FAA and other federal agencies helping to develop the framework for integrating drones into the U.S. National Airspace System. His work focused evaluating the wide range of NextGen systems and calculating how drones could potentially tie in. He also explored the technologies required for safe and efficient integration.
Research
Mentor Expertise Areas
Aerodynamics or Fluid Mechanics
Autonomy or Robotics
Fixed Wing Aircraft Systems
Software Engineering or Avionics
Space Systems
UAS (Unmanned Aerial Systems)
Mentor Focus Areas
Advice related to graduate school
Advice related to maximizing success at GT
Entrepreneurial perspectives
General career mentoring
Non-AE career options
Private industry career perspectives