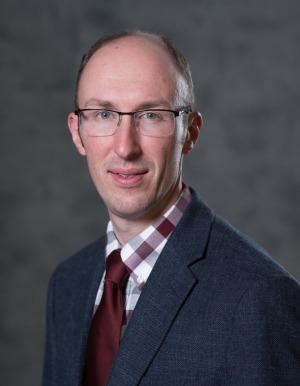 Biography
Professor John Christian is an associate professor in the Daniel Guggenheim School of Aerospace Engineering at the Georgia Institute of Technology, where he develops algorithms for extracting information from space sensor data. Prof. Christian is most well-known for his contributions in the use of visible/infrared space imagery, especially for celestial optical navigation (OPNAV), planetary terrain relative navigation (TRN), and star/asterism identification. His algorithms have been incorporated into numerous space exploration missions. 
Prior to joining Georgia Tech, Christian held academic positions at Rensselaer Polytechnic Institute (Associate Professor, 2020-2021; Assistant Professor, 2017-2019) and West Virginia University (Assistant Professor, 2013-2017). He was also a Summer Faculty Fellow with the Air Force Research Laboratory (AFRL) during the summer of 2021. Prior to his academic career, Christian was an engineer in the GNC Autonomous Flight Systems Branch at NASA Johnson Space Center (2010-2012).
Christian is active in numerous professional societies. He is an AIAA Associate Fellow and an associate editor of the AIAA Journal of Spacecraft and Rockets. He is also a member of the AAS Space Flight Mechanics Committee and an associate editor of the AAS Journal of the Astronautical Sciences.
He holds a Ph.D. in aerospace engineering from The University of Texas at Austin. He also holds a B.S. and M.S. in aerospace engineering from Georgia Tech.
Research
Disciplines:
Flight Mechanics & Controls

Systems Design & Optimization
AE Multidisciplinary Research Areas:
Robotics, Autonomy, and Human Interactions

Space Exploration and Earth Monitoring
Education
B.S., Aerospace Engineering, Georgia Institute of Technology;
M.S., Aerospace Engineering, Georgia Institute of Technology;
Ph.D., Aerospace Engineering, University of Texas at Austin
Distinctions & Awards
American Astronautical Society (AAS) Fellow, 2021
NASA Innovative Advanced Concepts (NIAC) Fellow, 2020
AIAA Associate Fellow, 2019
New Researcher of the Year, WVU Statler College of Engineering & Mineral Resources, 2015
Air Force Office of Scientific Research (AFOSR) Young Investigator Program (YIP) Award, 2015
AIAA Willy Z. Sadeh Graduate Award in Space Engineering and Space Sciences, 2007