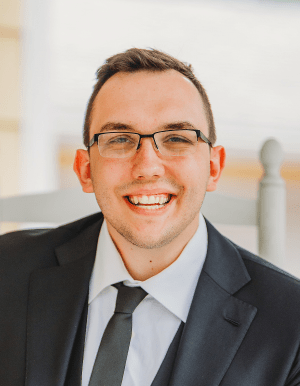 Satellite Regulatory Engineer, Amazon
Biography
Josh Ingersoll is a Satellite Regulatory Engineer for Amazon's Project Kuiper. His work straddles the line between technical design and space regulatory policy for Amazon's satellite mega-constellation with orbital debris mitigation and radiofrequency interference being his two main topics of focus. Prior to joining Amazon, Josh was a Spacecraft Systems Engineer at The Aerospace Corporation.
During his time at Georgia Tech, Josh took part in the BS/MS Honors Program; receiving his Bachelor's of Science in aerospace engineering in 2018 and his subsequent Master's of Science in aerospace engineering in 2019. He is currently taking night classes at The George Washington University in both Space Policy and STEM Management in pursuit of a dual MA/MBA program. His research focus is mega-constellation regulation development and the promotion of public-private partnerships in the aerospace industry.
While on campus, Josh was active in the Space Systems Design Lab (SSDL) under both Dr. Gunter and Dr. Lightsey. He interned at GE Aviation, NASA Ames Research Center, and OneWeb Satellites during his time at Georgia Tech. His graduate career at Tech was capped off by the publishing of a paper titled "A Technical Evaluation of Integrating Optical Inter-Satellite Links into Proliferated Polar LEO Constellations" which was an extension of work done for OneWeb Satellites. 
Outside of his professional and academic pursuits, Josh is quite active in the Matthew Isakowitz Fellowship Program; serving as the fellowship's Recruitment Chair. The fellowship places exceptional students into internships and executive mentorships in the commercial space industry. He also moonlights as a volunteer science instructor for Green Hedges Elementary School in Vienna, VA and sings in his local barbershop chorus on Wednesday nights. 
Research
Mentor Expertise Areas
Propulsion Systems for Aircraft or Spacecraft
Space Systems
Mentor Focus Areas
Advice related to graduate school
Advice related to maximizing success at GT
General career mentoring
Non-AE career options
Private industry career perspectives