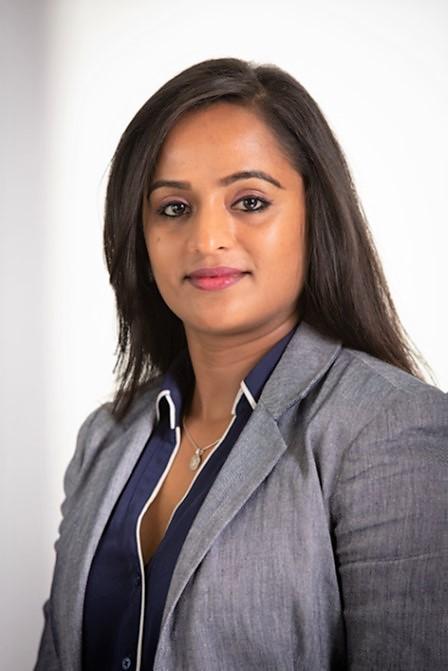 Lunar Surface Operations Assistant Flight Operations Directorate, NASA & Adjunct Professor, Department of Space Studies
Biography
Dr. Kavya K. Manyapu is a Space Scientist, Innovator, and Educator. She is currently the Lunar Surface Operations Technical Assistant at NASA for the Extra Vehicular Activity (EVA), Robotics and Crew Operations Division at JSC and supports Flight Operations and Training for Exploration EVAs (spacewalks and spacesuits!) on the Artemis Program. Prior to  NASA, Dr. Manyapu worked for over a decade on the CST-100 Starliner human rated spacecraft at the Boeing Company serving multiple high responsibility roles including- Starliner Spacesuit Lead, Flight Test Director for Starliner's Flight Test and Flight Crew Operations with hands-on experience in spacecraft and spacesuit operations/testing and Astronaut training. She served as a Mission Evaluation Room Manager for the International Space Station (ISS). She is an Adjunct Professor at  the University of North Dakota (UND) School of Aerospace Sciences.
Dr. Kavya  holds a B.S in Aerospace Engineering from Georgia Institute of Technology, M.S in Science in Aeronautics and Astronautics from the Massachusetts Institute of Technology (MIT), and a Ph.D. in Aerospace Sciences.
Her research envelops novel, next generation spacesuit technologies for planetary missions with a focus on self-cleaning spacesuits and habitats for moon and mars missions. She holds six patents and 25 international publications. Spacesuit samples based on her research work were flown on the ISS. Dr. Kavya and her research have been featured in international platforms: The Economist, BBC, Discovery news, Discovery Education Channel, Popular Science Magazine, New Scientist, Maker Magazine.
Her experience in human spaceflight also spans the Orion/Constellation program at Lockheed Martin and Mars Bio-satellite program at Georgia Tech and MIT. She served as a crewmember on NASA's asteroid simulation mission at JSC and two Analog Mars Missions in Utah, researching technologies for long-duration human spaceflight missions.
Dr. Kavya is an elected Vice Chair to the International Astronautical Foundation's Human Spaceflight Committee. She is a 2nd Lt in Civil Air Patrol and serves as a VFR  pilot and Aerospace Officer. She served as a Regional Officer for Space Generation Advisory Council from 2016-2019 for North, Central America and Caribbean region and worked for international collaboration of space research.
Dr. Kavya is a private pilot, SCUBA diver, trained in aerobatics, amateur mountaineer, and an Indian classical dancer.  Kavya enjoys educating and inspiring students to pursue careers in STEAM fields. She is passionate about human space exploration and translating its benefits to Earth.
Research
Mentor Expertise Areas
Human Factors
Space Systems
Mentor Focus Areas
Advice related to graduate school
General career mentoring
Government Agency (e.g. NASA, FAA, ONR, etc.) career perspectives
Private industry career perspectives