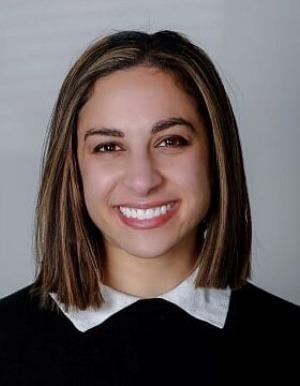 Senior Engineer at GE Aviation
Biography
Laura Acierno grew up in Marietta, GA and graduated from Georgia Tech in 2011 with a BS in Aerospace Engineering. She joined the Edison Engineering Development program at GE Aviation in Cincinnati, Ohio and has been working with GE ever since. She is GE Aviation's campus recruitment leader for Georgia Tech so she can help you navigate your own job search, whether it's with GE or elsewhere.
Laura is currently a Senior Engineer at GE Aviation. Her expertise is in mechanical design of high pressure turbine airfoils for aircraft engines and she spent time working on both metallic and composite applications. She currently specializes in producibility, which translates to turning a theoretical design into something that can actually be made repeatably.
Laura's husband Mike is also a GT alum and is an Operability Engineer at GE Aviation. They have a daughter Winnie (4) and enjoy traveling together around the world in their spare time. As a mentor, Laura can help in numerous capacities, from general career advice to finding a good balance between work and enjoying yourself, or explaining how we translate what we learn in school to what engineering really looks like in the industry. Laura is looking forward to being a mentor and sounding board for you during your time at Tech.
Research
Mentor Expertise Areas
Propulsion Systems for Aircraft or Spacecraft
Structures, Materials, or Structural Dynamics
Mentor Focus Areas
General career mentoring
Private industry career perspectives