The Innovative Mars Exploratin Education and Technology (IMEET) program will bring together partners from business and academia to form a more seamless path to STEM literacy
Tuesday, 13 September 2016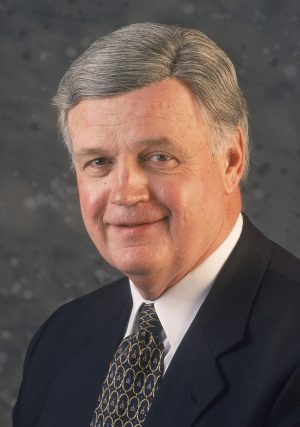 Prof. Daniel Schrage
Director of the
Integrated Product Lifecycle Engineering Lab (IPLE)
NASA has recently announced its selection of Georgia Tech's Innovative Mars Exploration Education and Technology (IMEET) program to join a three-year, $1.25 million project to promote STEM engagement in the next generation of high school and college students.
The IMEET team will work with an extensive network of partners to pilot collaborative high school summer camps and professional development workshops for formal and informal educators. Students and educators from multiple geographic venues will design and manufacture components of ground and aerial robots around their conception of potential Mars exploration missions.
"The idea is for IMEET team to develop and coordinate the control of aerial and ground robots on Mars, either autonomously or under astronaut control," said Prof. Daniel Schrage, who is coordinating Georgia Tech's involvement through the Integrated Product Lifecycle Engineering  Laboratory (IPLE).
The IMEET project-lead, Kennedy Space Center's DNC Parks & Resorts, will work closely with the IPLE as well as several informal education institutes (IEIs), including Coca Cola Space Science Center, the Museum of Aviation, and South Florida Science Center. Together, they will forge a more seamless path for high school students to pursue an educational and career path in aerospace engineering.
"A highly educated and well-prepared workforce has been and continues to be critical to the success of the agency's mission. NASA's investment in education is directly linked to inspiring the next generation of explorers and innovators," said Donald James, associate administrator of NASA's Office of Education in Washington in NASA press release.
"Hands-on interactive educational activities engage students, educators, families, and the general public to increase Americans' science and technology literacy." 
The IMEET program will engage  historically under-represented groups by leveraging pre-existing relationships  and by working with the NASA Space Grant Consortia. The IMEET team will also collaborate with the Southern Regional Education Board (SREB) to implement project-based curriculum in more than 13 SREB member states across the nation. 
Georgia Tech IPLE laboratory will lead the curriculum and workshop development and implementation, and will also closely collaborate with University of New Haven to provide valuable program evaluation which will generate a larger set of quantitative and qualitative data for broader dissemination of the ideas and knowledge in the STEM community. 
"We see this as an excellent opportunity to educate students and teachers about the challenges of Mars exploration along with the NASA and commercial technologies necessary to bring human exploration of Mars to reality" said Schrage.