Aerospace engineering students compete for the 2021 NASA B.I.G. Idea Challenge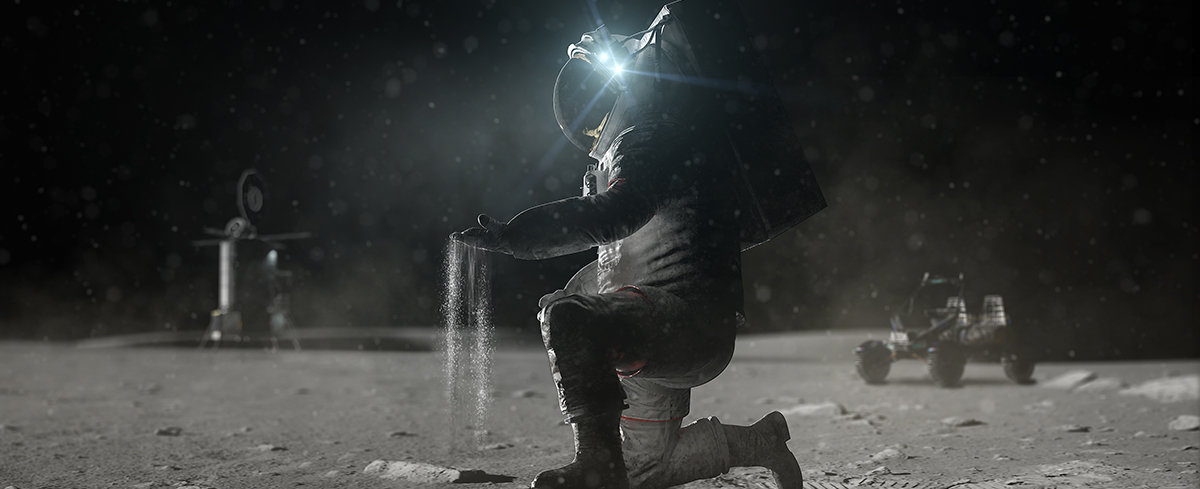 (Photo:NASA)
---
Lunar dust has been a notable issue since the Apollo era, and NASA is working on mitigation solutions for Artemis missions and beyond. Unlike dust on Earth, lunar dust is electrically charged, abrasive, damaging to materials, and can lodge into astronauts' lungs. 

NASA's Breakthrough, Innovative, and Game-changing (BIG) Idea Challenge has awarded nearly $1M to Georgia Tech and six other universities to develop innovative solutions to mitigating lunar dust.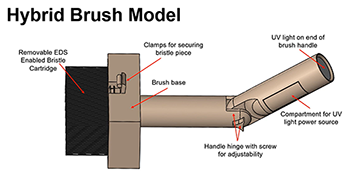 The hybrid brush will use a removable EDS bristle cartridge that astronauts can easily glide on their spacesuits
"Lunar dust affects everything we do on the Moon, so we need many strategies for reducing or preventing its abrasive effects. These innovative student concepts could help solve some of NASA's most pressing lunar dust problems," said Niki Werkheiser, the director of technology maturation within NASA's Space Technology Mission Directorate (STMD).
Shoot for the Moon is working on a hybrid dust mitigation brush that utilizes an electrodynamic system (EDS) and ultraviolet (UV) technology to prevent dust collection on lunar spacesuits. 

The team consists of aerospace engineering students Varun Bose, John Fitton, Zhen Liu, Dicky Silitonga, Kristoffer Sjolund, and Jeffery Zhang. Advisors for the project include Georgia Tech professors Julie Linsey (ME), Thomas Orlando (CHEM), Glenn Lightsey (AE), and researcher Zach Seibers. 

The hybrid brush will use a removable EDS bristle cartridge that astronauts can easily glide on their spacesuits. The brush design uses a mix of charged bristles and non-charged bristles. After astronauts have used the hybrid brush on their suits, remaining particles are removed by using the UV light to charge them and then brushed off. The team hopes that the brush will remove more than 90 percent of dust from spacesuits and other applicable surfaces.    
[VIDEO::https://www.youtube.com/watch?v=D8fADKdK7TQ]
Watch Shoot for the Moon's video presentation
"As we determine what the future of human space exploration looks like, it's important to identify and find solutions to the unique problems that exist for humans in space," said Lightsey, director of the Space Systems Design Lab and the Center for Space Technology And Research (CSTAR). "It's exciting to be at the forefront of this research and development and we have an outstanding team at Georgia Tech that is up for the challenge". 

Finalist teams include students from Brown University with Rhode Island School of Design in Providence, California Institute of Technology in Pasadena, Colorado School of Mines in Golden, Missouri University of Science and Technology in Rolla, University of Central Florida in Orlando, and Washington State University in Pullman. 

Each team will be invited to present their solutions to a panel of subject matter experts from the agency and industry at the 2021 BIG Idea Forum, planned for November 2021.