The three-year research partnership, backed by a $1.8M investment, will be executed through the Institute's Aerospace Systems Design Laboratory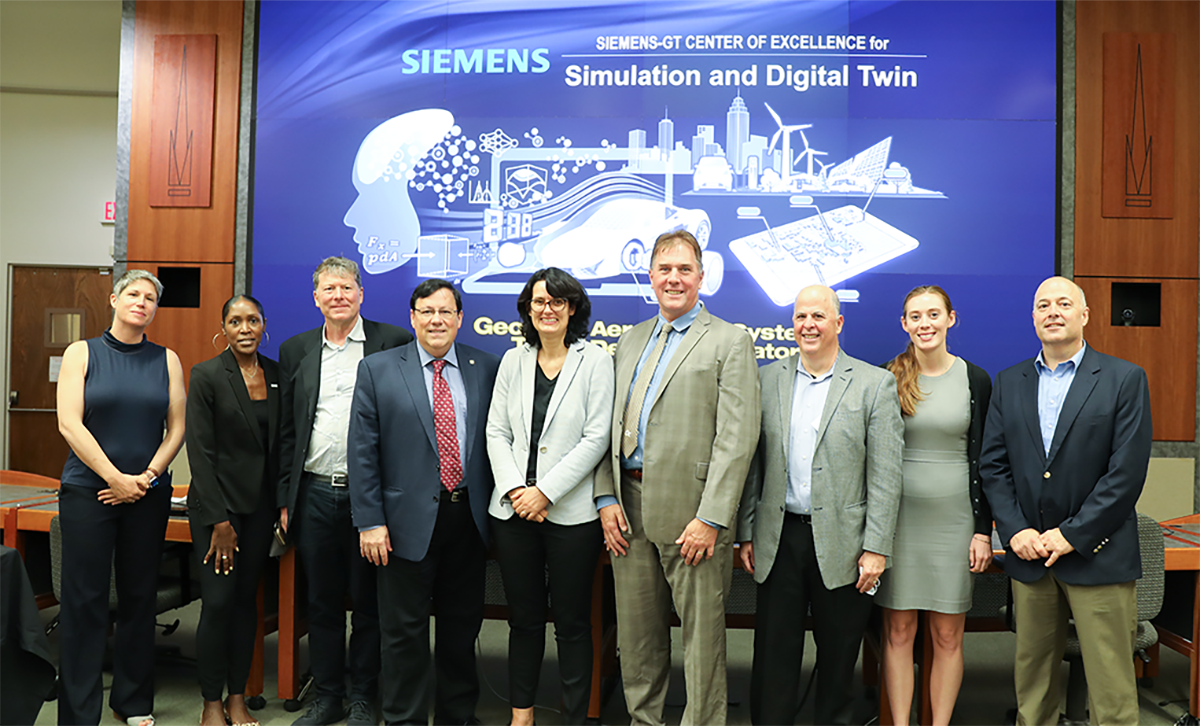 Preparing the STEM Workforce: from left Olivia Pinon Fischer, Denise Quarles, Larry Jacobs, Dimitri Mavris, Virginie Maillard, Barry Powell, Dave Rapaport, Olivia Kolovich, and John Petrillo. 
---
On October 4, 2021, Siemens Technology and Georgia Institute of Technology officially launched the Center of Excellence for Simulation and Digital Twin. With research at the forefront, engineers, scientists and researchers will work with undergraduate and graduate students to utilize data- and model-driven capabilities to optimize complex infrastructure systems.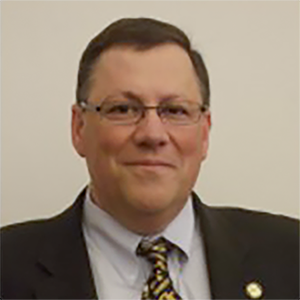 Dimitri Mavris
The $1.8 million investment from Siemens in Georgia Tech's Aerospace Systems Design Laboratory (ASDL) will prepare students to enter the STEM workforce of the future while improving upon the role of digital engineering for buildings. The initiative will include sponsored research, U.S.-government funded activities, two annual student Grand Challenge projects and four PhD fellowships centered around the use of simulation capabilities. The Center of Excellence will be led by Regents Professor Dimitri Mavris, director of ASDL, and by a managing board made up of several Siemens leaders representative of the company's Research, Smart Infrastructure, and Digital Industries Software units.
"Building upon our decades-long relationship with Georgia Tech, our investment is a step towards having a greater understanding of the challenges we face today and prepare to face tomorrow utilizing digital twins," said Virginie Maillard, Head of Siemens Technology US. "We pride ourselves on our involvement with higher education institutions and our master research agreement with Georgia Tech underscores our joint commitment to innovation while simultaneously preparing the workforce of tomorrow."
"We are excited to be part of the new Center of Excellence that Siemens is establishing at Georgia Tech," said Mavris. "Digital engineering is a key thrust for ASDL and this center will allow us to further our research in this area. In partnership with Siemens, we will focus on topics that will engage our students to advance the development and application of simulation and digital twins."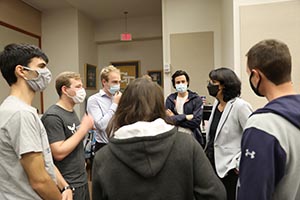 Virginie Maillard meeting with ASDL students during the kickoff event
The 4 October launch event was part of a larger kickoff meeting hosted by ASDL on campus that included students interacting with Siemens leaders to discuss the Grand Challenge projects. The two Grand Challenges for academic year 2021-2022 focus on the use of digital twins to explore, optimize and plan infrastructure for buildings, communities and mobility solutions. Using Hartsfield-Jackson Atlanta International Airport as a "living lab," students will investigate the interactions between the airport structure and the surrounding city to make best use of efficient technologies.
The four PhD fellowship topics of focus include how to better understand and build upon direct human-machine collaboration through AI, investigating a dynamic system-of-systems architecture that scales itself as environments change, exploring technologies for engineering resiliency, self-healing systems, and discovering methodologies for digital twin validation and calibration.
Georgia Tech is one of the lead universities in Siemens' newly developed regional Research & Innovation Ecosystem program. Atlanta will be one of the four ecosystems, alongside the Bay Area, Greater Boston and the Industrial Midwest to increase engagement between Siemens Technology and universities and research institutes in a more focused manner.
With over 2,000 employees, including more than 160 veterans, Atlanta is a pivotal hub for Siemens USA. The company is helping the Atlanta region innovate its infrastructure, which serves as home base to more than a dozen Siemens facilities, including a manufacturing facility and a MindSphere Application Center for Rail.
For further information on Siemens Technology, please see https://new.siemens.com/us/en/company/topic-areas/transforming-everyday-innovation.html