Preparation meets opportunity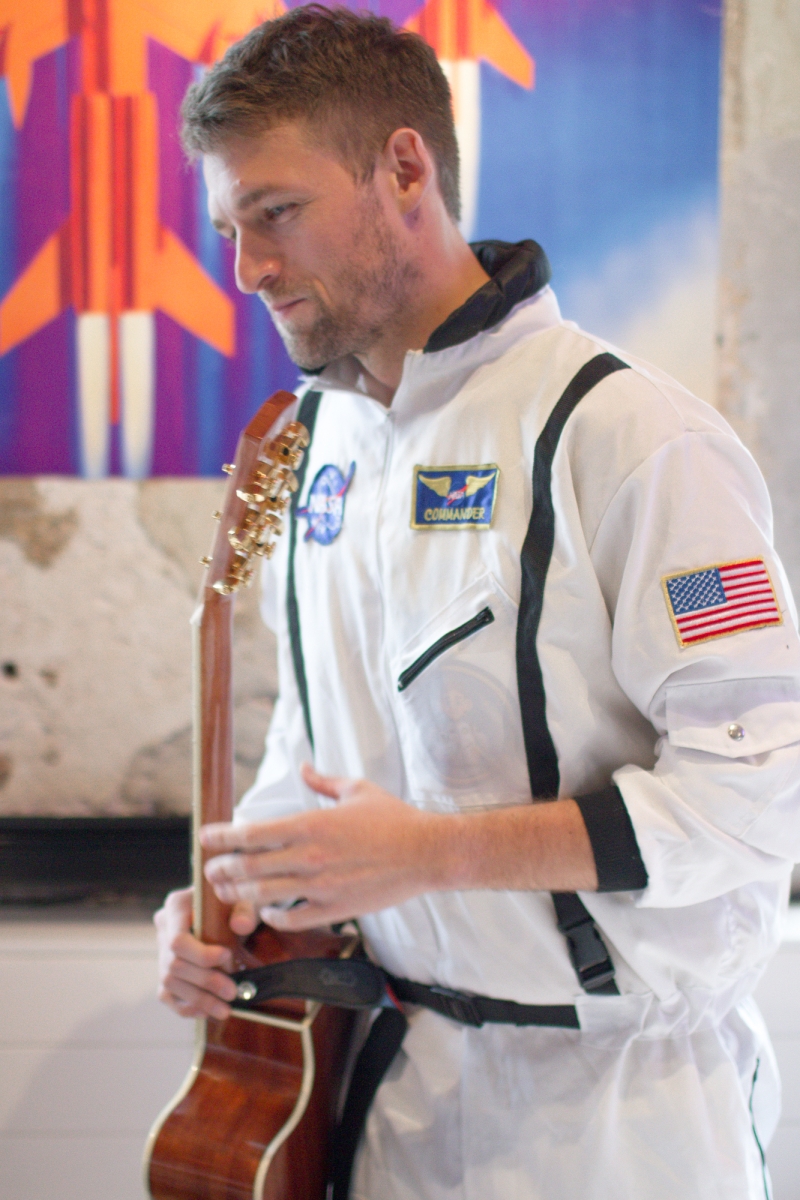 Kenneth Wayne Smith
There is always more than one path to success, and Kenneth Wayne Smith's journey provides solid evidence of this theory. Although he has won many awards, his educational route is an unorthodox one that will encourage other aspiring engineers to keep going. Smith's tenacity and passion for space and outreach have taken him all over the world.
 
Where it All Began
When Smith was in high school, he wanted to be a rock star and played in a band called Burning State Below. After high school, he went to Ohio State University without much direction. Unfortunately, Smith's dad lost his job and the setback brought Smith back home to work. "While I worked, I transferred to Kent State and majored in biochemistry just in case the rock star thing didn't work out." The long work hours (60+) proved too much, and he ended up dropping out of Kent State for two years. 
He was working overtime when his friend Geoff asked him to volunteer with him at the Great Lake Science Center. Smith reluctantly agreed. The center is home to the NASA Glenn Visitor Center. His volunteer work at the NASA center changed his life. He fell in love with space and seeing young minds open to the possibilities of space. When Smith's father landed a new job, he pushed for Smith to return to college. Smith forged ahead with a new goal. 
"I discovered what I wanted to do with my life," he said. He transferred to the University of Akron when he found out they had a new aerospace program. While still an undergrad, Smith and his friend Jesse Batko created a student group called Akronauts to promote Science, Technology, Research, Engineering, Arts, and Math (STREAM) outreach for K-12 and undergraduate students. Outreach was and is very important to him. He ended up graduating with honors and a 4.0 GPA.
 
A Set Back is a Set-up for a Come Back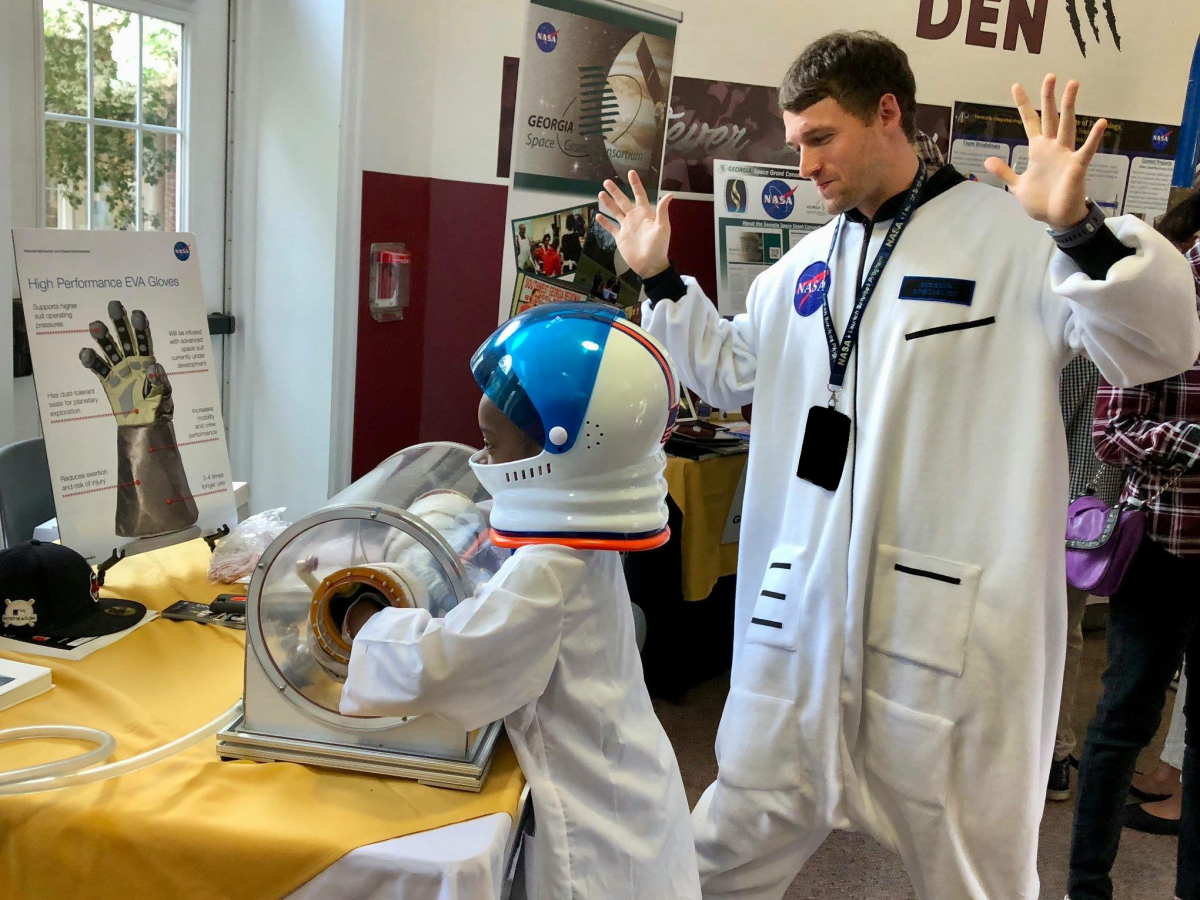 Smith Atlanta Outreach
For graduate school, Smith applied to MIT, Georgia Tech, and Cal Tech. He had three internships at NASA, and colleagues were sure he'd get into them all. Unfortunately, they were wrong. He was rejected from all three schools. So, he started a job at NASA Glenn, unsure of what to do next.
After he gained more experience and confidence, he reapplied to Georgia Tech through the online master's program in aerospace engineering and was accepted. As a graduate student, he worked at SpaceX as an associate engineer. Eager to get into the Space Systems Design Lab (SSDL), he switched from being an online student to an on-campus student. Moving to Georgia was a struggle because he didn't have much and even less after being robbed in Atlanta. He thanked AE School professors Jechiel Jagoda, Glenn Lightsey, Stephen Ruffin and founder of the John Hines Family Foundation and former Chief Technologist for the NASA AMES Research Center, John Hines for helping to get funding. 
 
The Big Comeback
While working on his master's degree, Smith blossomed in aerospace engineering and took advantage of many opportunities. The first award he received was the Forbes 30 under 30 for his work with SpaceX and NASA on the development of the Dragon Crew vehicle through the commercial crew program. He was working at NASA Langley when his friend called him and told him he'd made the list.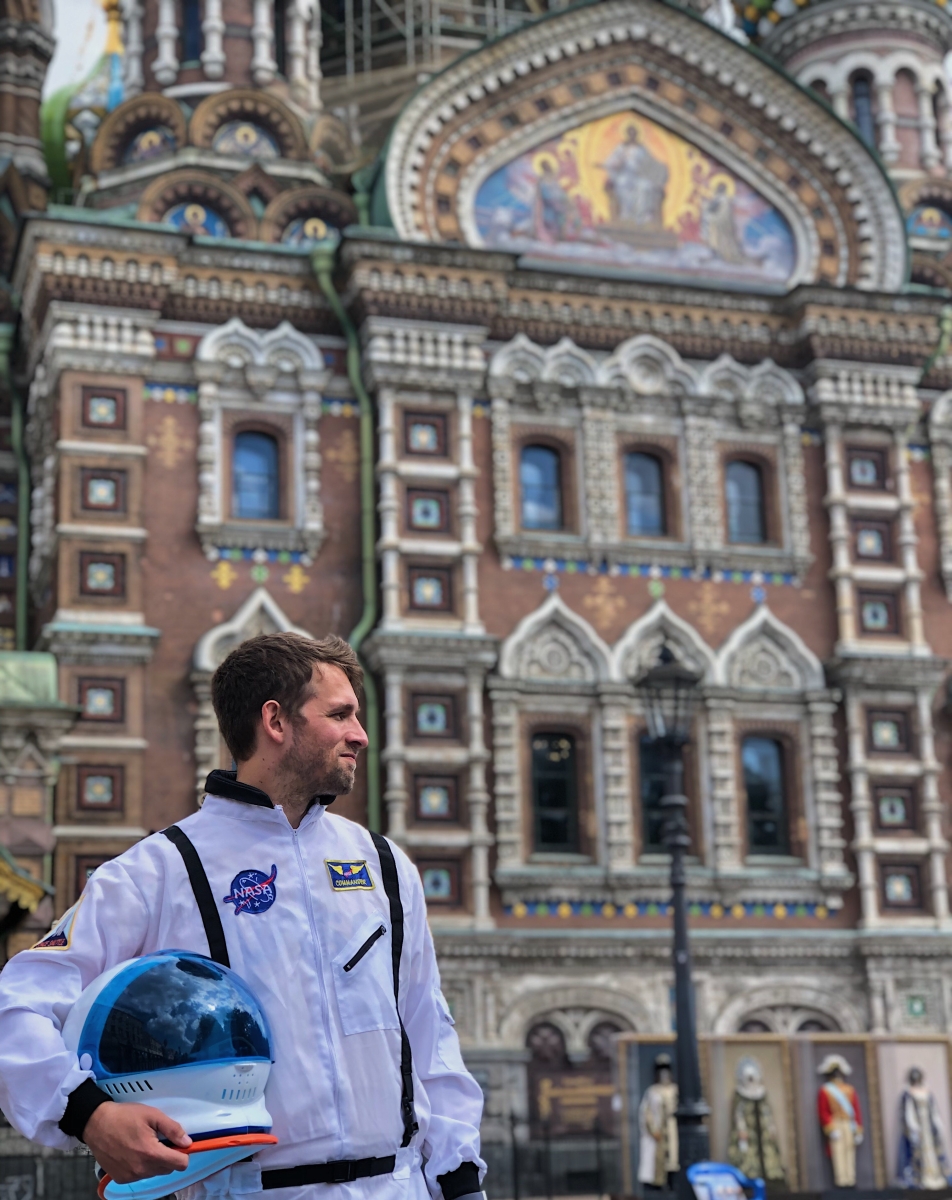 Smith in St. Petersburg
"I didn't tell anybody; I went out to my car and cried." He was so honored and overwhelmed. "I'm just some dude who was volunteering with kids just a couple of years ago. I was a college dropout who planned to be a rock star. So, this award was the most surprising." 
Just a year later, Aviation Week 20 Twenties included the impressive AE graduate student. This award was special to him because it was aerospace centric, and he was competing with peers from universities throughout the world. In addition, he received the Alfa Fellowship, which allowed him to live and work in Russia while getting intensive language training for a year.
"Tim Peak, an astronaut in the United Kingdom, said that the hardest thing about being an astronaut was the Russian language. So having a full year of intensive language training would look great for an astronaut application."  While in Russia, he got to work at Skoltech Space Center on CubeSats. He also volunteered at the Museum of
Cosmonautics where he did more outreach. He traveled to Armenia, Uzbekistan, Abu Dhabi, and Switzerland to speak about aerospace. The long-haired kid from Cleveland, Ohio, had gone from college dropout to speaking all over the world about space. He never thought that his passion for space and teaching would have taken him this far.
One day, he was talking with one of his Georgia Tech professors about his outreach and travel, and the professor recommended him for the Georgia Tech 40 under 40. He applied and was selected for his work with SpaceX, NASA, and STEM outreach. 
 
Stay Tuned for the Next Episode
After discussions with his advisor, professor Mavris, Smith realized that the road to his future goals would more attainable with a Ph.D. through the Aerospace Systems Design Lab (ASDL). His work focuses on lunar landers and cargo for sustained lunar settlements. He is also involved with NASA in flight safety and the trajectory of launch vehicles research. After earning his Ph.D. Smith plans to work his way up to NASA headquarters to be a decision-maker.