AE Professors John Christian and Koki Ho will lead the new initiative
Thursday, 16 February 2023
The United States Space Command (USSpaceCom) has named Georgia Tech an Academic Engagement Enterprise (AEE) member. Daniel Guggenheim School professors John Christian and Koki Ho will serve as Georgia Tech points of contact for the newly formed initiative. AEE is a cooperative pilot program that promotes collaboration between USSpaceCom and institutions of higher learning across the country.
"This is a great opportunity to connect the fundamental research done at Georgia Tech with national security challenges in the space domain and give students the exposure to understand and contribute to the needs of the U.S. Space Command," said Ho.
The program's intent is to enhance the relationship between space and academic enterprises by focusing on its strategic goals of growing future workplace development, increasing space-applied research, improving access to space studies, and facilitating a more globally-diverse dialogue about space. 
"It's exciting to see the US Space Command engaging with the academic community in this way," said Christian. "We look forward to exploring how the entire Georgia Tech community can help solve some of the challenging problems in the space domain while also preparing our students for future careers in the space sector."
USSpaceCom aims to inspire diverse groups of students to pursue space education, research, and careers throughout the space enterprise. "USSpaceCom will consistently recruit and hire the most qualified personnel to fill our ranks and ensure mission success in the execution of our national strategic and defense strategy responsibilities," said U.S. Space Force Col. Douglas Drake, USSpaceCom training and education division chief.
AEE members include: Columbia Southern University, Embry-Riddle University, Georgia Tech, Lewis-Burke Associated LLC, National Cybersecurity Center (NCC), New Mexico Tech, Norwich University, University at Buffalo, The University of Arizona, University of Colorado - Boulder, University of Colorado - Colorado Springs. The University of New Mexico, University of North Dakota, The University of Texas at Austin, U.S. Army Space and Missile Defense School, and the United States Army War College. 
Blank Space (medium)
(text and background only visible when logged in)
Image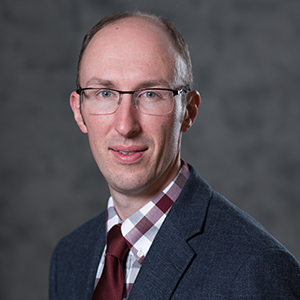 Image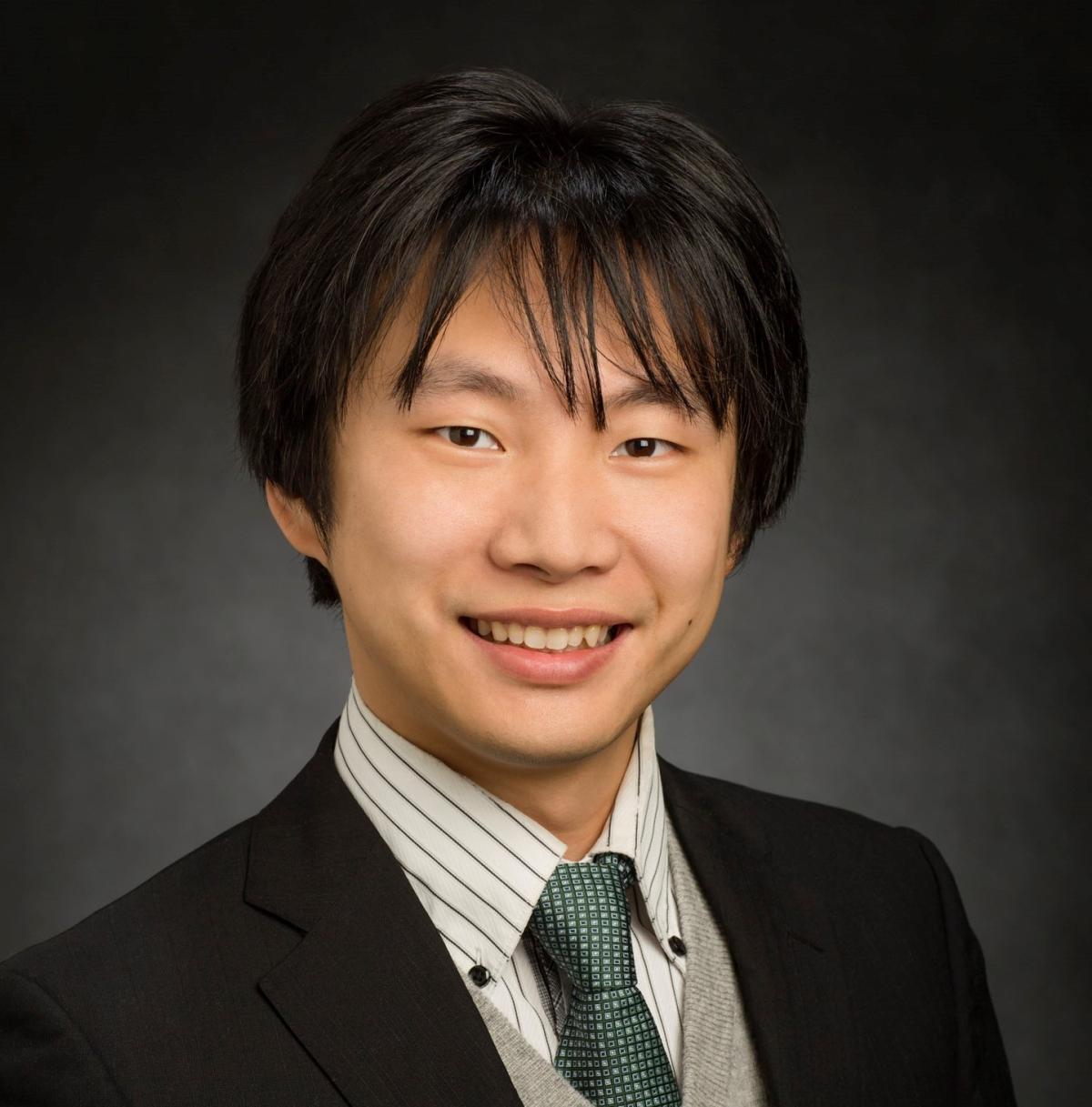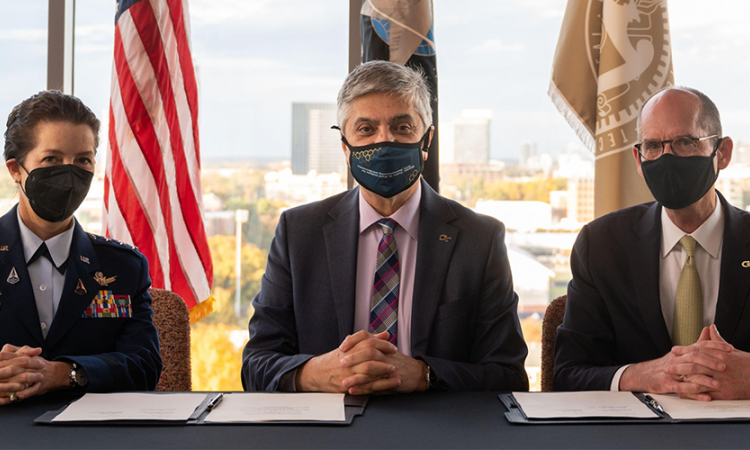 On Nov. 11, Georgia Tech and the U.S. Space Force launched a strategic partnership to develop a high-caliber aerospace workforce and collaborate on advanced aerospace research.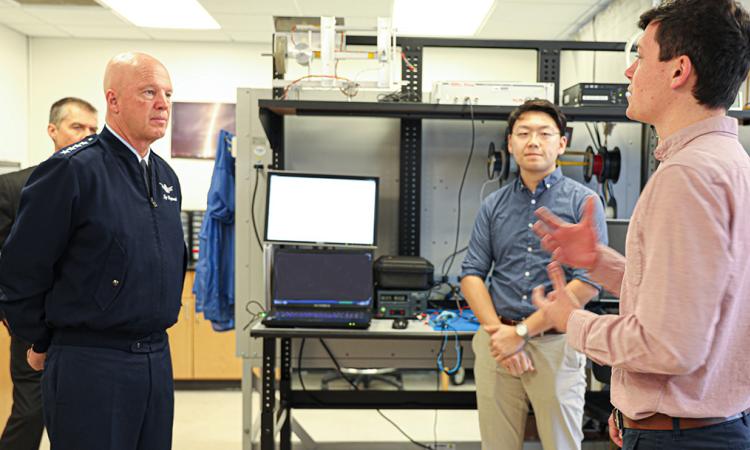 General John Raymond spoke extensively with the Space Systems Design Lab (SSDL) faculty and students during his daylong visit to Tech