RASC-AL Competition Brings Collegiate Teams from all over the Country.
Image
From left to right: Elle Smith, Garrett Matheson, Griffin Jourda, Mollie Johnson (team lead), Zachary Turnage, Andrew Regan, Stafford Saxton, and Andre Magyar.
Georgia Tech team - LOTUS - emerged victorious in the technical paper category at NASA's 2023 Revolutionary Aerospace Systems Concepts – Academic Linkage (RASC-AL) competition held in Cocoa Beach, FL. On June 14, the team delivered their research presentation to a distinguished panel of judges.
The team consisted of aerospace engineering students Maya Hasumi, Mollie Johnson, Griffin Jourda, Andre Magyar, Garrett Matheson, Andrew Reagan, Sajni Saravanan, Stafford Saxton, Elle Smith, Zach Turnage, faculty advisor Álvaro Romero-Calvo and conference advisor Uttoreo Saha.
"The team presented one of the most impressive missions I've evaluated in AE 4342-Space Systems Design. It is easy to be wildly imaginative and forget the fundamentals of space engineering, but being creative while respecting technical boundaries is something that only the best in our field can achieve. Congrats on the well-deserved award, and good luck with future adventures!" Romero-Calvo exclaimed.
The team competed in the Multi-Use Platform at L1theme. In the forty-five minute presentation, they discussed the mission overview, spacecraft configuration, technical specifications, budget, and the business model. Technical questions from judges and peers followed the presentation.
L1 Orbiting Tracking Uplink Spacecraft (LOTUS) was designed with five mission goals: provide gigabit scale communications from cislunar space to Earth, apply and advance the use of optical communications in space, provide orbit determination and tracking services, host science payloads, and use on-orbit refuel services of a green monopropellant called ASCENT.
LOTUS will make space more accessible to third parties by hosting science payloads. The idea would be to charge a flat rate to potential clients so they wouldn't have to build their own spacecraft. This will allow clients to focus on developing the instruments they want to hitch a ride on LOTUS.
As orbiting the moon becomes more frequent, it will be important to relay data back to Earth quickly. LOTUS will dominate relay communication using an optical communication ray that can transmit data at a much higher rate than what radio frequency can perform today.
By tracking data for spacecraft around the moon, they can prevent collisions and space debris build-up.
"We put in a lot of hours and were honored to have that reflected when we received the award. I couldn't have asked for a better team. They are incredibly talented, and I look forward to keeping in touch with them to see what exciting things they will do next," Johnson, team lead, shared.
Image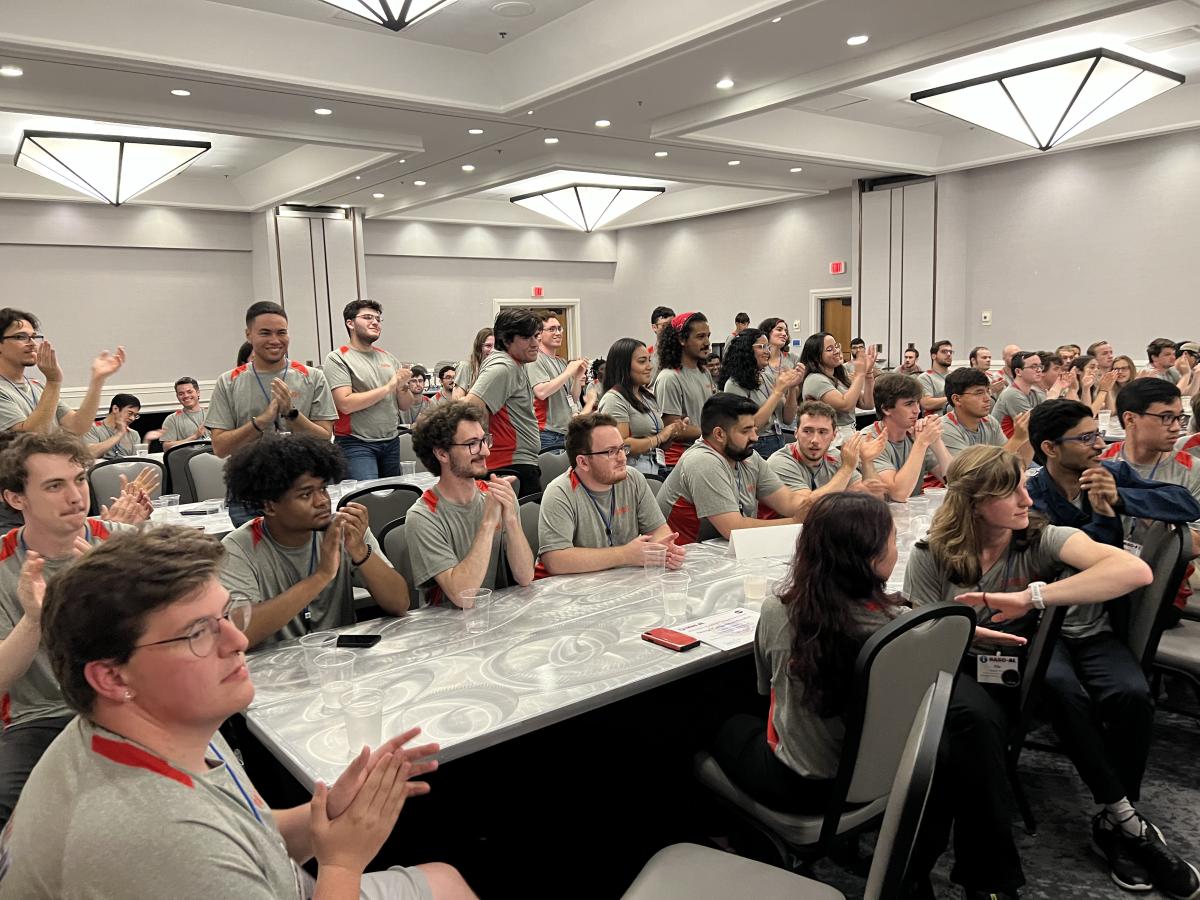 Team LOTUS watching presentations
Image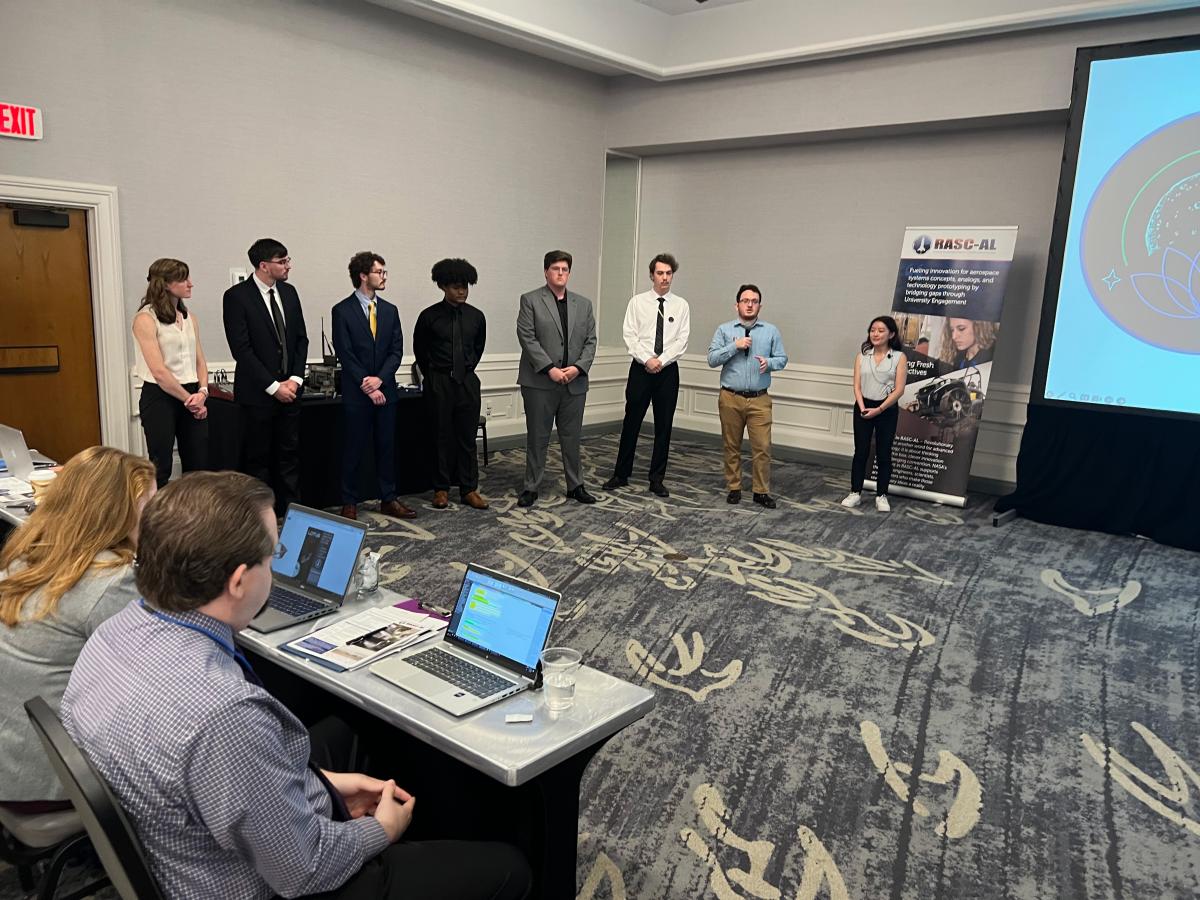 Image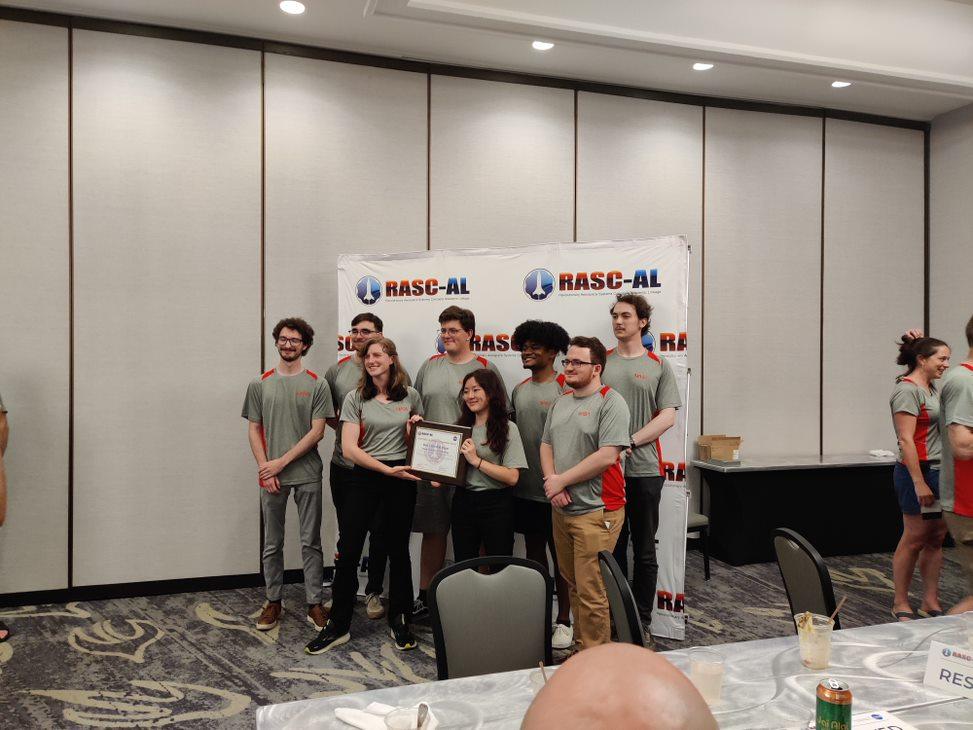 Team LOTUS after receiving Best Technical Paper Award.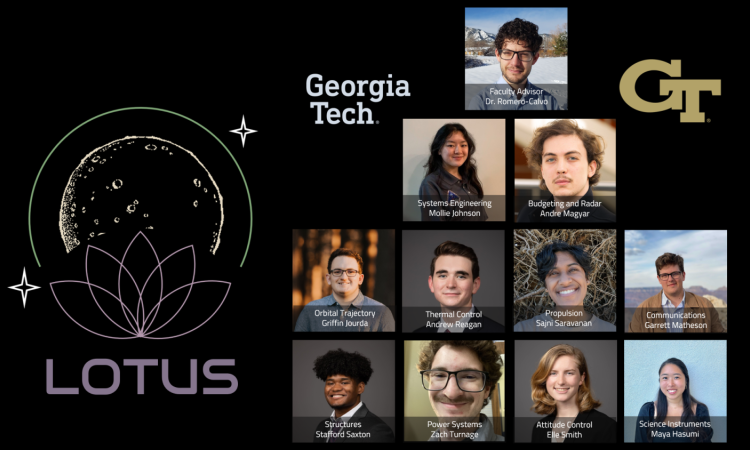 Making Lagrange 1 a better place through innovation.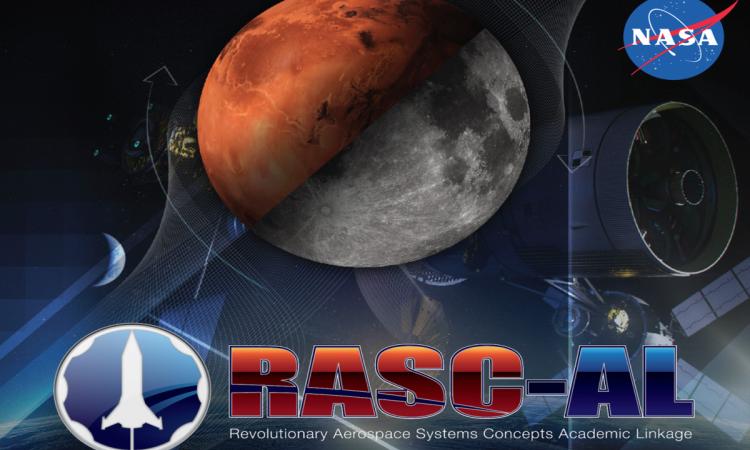 2020- MISSION Mars team won "Best in Theme" and second place in "Best Overall"