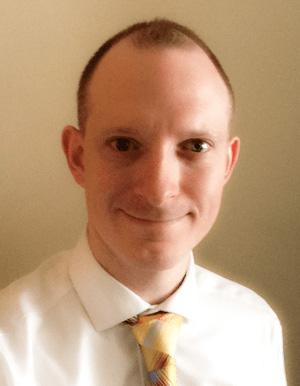 Biography
Christopher E. Carr is an engineer/scientist with training in aero/astro, electrical engineering, medical physics, and molecular biology. In the fall of 2020 he joined the faculty of the Daniel Guggenheim School of Aerospace Engineering as an assistant professor and also accepted a secondary  appointment in Georgia Tech's School of Earth and Atmospheric Sciences. He is a member of the Aerospace Engineering School's Space Systems Design Lab (SSDL).
He serves as the principal investigator (PI) or science PI for several life detection instrument and/or astrobiology/space biology projects, and is broadly interested in searching for, and expanding the presence of, life beyond Earth while enabling a sustainable human future. He previously served as a research scientist at MIT in the Department of Earth, Atmospheric and Planetary Sciences and a research fellow at the Massachusetts General Hospital in the Department of Molecular Biology. He serves as a Scott M. Johnson Fellow in the U.S. Japan Leadership Program.
Carr's research interests include space instrument development; space missions and systems seeking, supporting life beyond Earth, from microbes to humans; astrobiology, genomics; single molecule detection; machine learning; microbial adaptation and evolution; origin of life; planetary protection.
Research
Lab/Collaborations:
Space Systems Design Lab (SSDL)
Disciplines:
Systems Design & Optimization
AE Multidisciplinary Research Areas:
Space Exploration and Earth Monitoring
Education
2005 ScD, Medical Physics, Harvard-MIT Division of Health Sciences & Technology, MIT
2001 SM,Aeronautics and Astronautics, MIT
1999 SB, Aeronautics and Astronautics (Minor in Economics), MIT
1999 SB, Electrical Science and Engineering, MIT