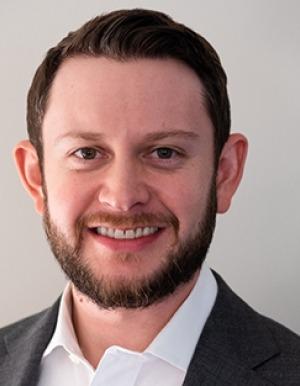 Chief Technology Officer, Beep, Inc.
Biography
Clayton Tino, PhD is a product and engineering leader with experience in platform design, software development, product strategy, and product delivery. Clayton currently serves as the chief technology officer for Beep, Inc. Beep is an autonomous mobility solutions provider based in Orlando, FL, specializing in the deployment and management of autonomous vehicles for first mile, last mile transit.
Prior to joining Beep, Clayton held multiple leadership positions at Virtustream, a cloud computing startup acquired by EMC, now Dell Technologies, for $1.2B in 2015. During his tenure at Virtustream, Clayton held positions in both product management, responsible for Virtustream's cloud-native products portfolio, and engineering, where he ran software architecture and development for Virtustream's cloud management platform. Prior to leaving Virtustream, Clayton established the Managed Cloud Platform organization, responsible for the development and operation of Virtustream's private cloud offering—Azure VMware Solutions by Virtustream—in partnership with Microsoft and VMware.
Clayton earned a Doctor of Philosophy degree from the Georgia Institute of Technology, where he specialized in systems design and optimization. His work focused on probabilistic modeling and stochastic optimization for air traffic management applications. He holds patents in both flight control systems and cloud platform management techniques.
Beyond his time at Beep, Clayton serves on the Georgia Institute of Technology Aerospace Engineering School Advisory Council (AESAC), the Georgia Tech Delta Chi Alumni Board of Trustees, and previously served on the NASA Ad-Hoc Task Force on Big Data. He is an avid fan of Georgia Tech athletics and a multi-sport season ticket holder.
Research
Mentor Expertise Areas
Autonomy or Robotics
Flight Dynamics or Control Systems
Software Engineering or Avionics
Mentor Focus Areas
Advice related to maximizing success at GT
Entrepreneurial perspectives
General career mentoring
Non-AE career options
Private industry career perspectives