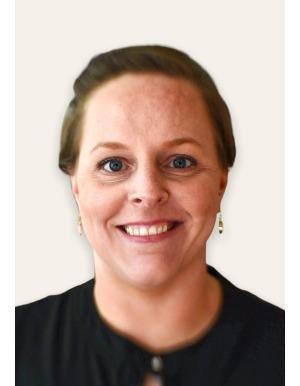 Biography
Sabrina Ussery is a Senior Systems Engineer in the Mission Execution group at Amazon Prime Air in Seattle, Washington, where she is responsible for the Human Factors design of the Operator-to-Drone User Interface.  Sabrina has 10 + years of experience in the aerospace industry working in systems engineering and program management across a number of high-profile efforts. At various points in her career, Sabrina lead Systems Engineering efforts for the FAA's NextGen Air Traffic Management (ATM) initiatives, which included the creation of Concepts of Operations, drafting of requirements, system verification in simulated and flight test environments, as well as the publication of training manuals for various system enhancements. Sabrina has also worked as a Data Consultant for a healthcare analytics system, where she later became the system's technical owner and the manager of several software development teams in a Scaled Agile environment. Lastly, Sabrina has had the pleasure of working for Aurora Flight Sciences (a Boeing subsidiary), where she had the opportunity to do full lifecycle Systems Engineering work for a number of different innovative projects ranging from electric propulsion, autonomous ISR vehicles, and large scale autonomous, delivery vehicles.
Sabrina earned her Bachelor's Degree in Applied Mathematics from Jacksonville State University in 2008. Afterwards, she pursued and completed her Masters Degree in Aerospace Engineering at Georgia Tech in 2010 while serving as a Graduate Researcher in the Aerospace Systems Design Lab (ASDL). More recently in 2021, Sabrina earned her Doctorate of Philosophy in Systems Engineering from George Washington University.
In her free time, Sabrina enjoys reading, karaoke, dancing, hiking, and spending time with her fur babies.
Research
Mentor Expertise Areas
Autonomy or Robotics
Human Factors
UAS (Unmanned Aerial Systems)
Mentor Focus Areas
Advice related to maximizing success at GT
General career mentoring
Government Agency (e.g. NASA, FAA, ONR, etc.) career perspectives
Private industry career perspectives