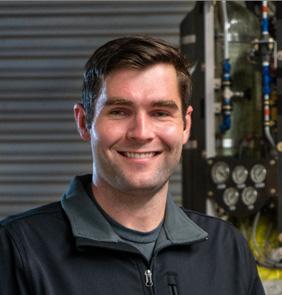 Director of Business Development at Astrobotic Technology
Biography
Sean is Astrobotic's Director of Business Development with primary responsibility for its Propulsion & Test Department.  Astrobotic is a lunar and space logistics company based in Pittsburgh, Pennsylvania, that provides full-service, end-to-end payload delivery to the Moon using its lunar landers and rovers.  Its Peregrine Mission 1 is scheduled to launch in 2023 and will be the first American lunar landing mission since Apollo 17.  Among other innovative technologies, Astrobotic's Propulsion & Test portfolio includes the Xodiac and Xogdor VTVL suborbital testbed vehicles, hot-fire testing services, propulsion testing and development, and advanced concept development, including Astrobotic's NITE™ lunar night survival system, RocketM lunar volatile mining system, and FAST landing pads.  
Prior to joining Astrobotic, Sean served as General Counsel for Masten Space Systems after working as an intellectual property litigator for the law firms of Alston & Bird and Finnegan, Henderson, Farabow, Garrett & Dunner.  He is a registered patent attorney and has previously represented clients in a wide range of litigation and intellectual property prosecution matters.
Sean earned his Bachelor of Science in aerospace engineering from Georgia Tech in 2010. After graduating from Tech, he attended the University of Florida Levin College of Law and received his Juris Doctor in 2014.
Outside of his legal practice, Sean remains actively involved with Georgia Tech. He serves on the Georgia Tech Intellectual Property Advisory Board, regularly guest lectures on intellectual property and space law issues at Tech, and previously served on the Alumni Association's Young Alumni Council and as a radio analyst for the Georgia Tech Sports Network.
Research
Mentor Expertise Areas
Space Systems
Mentor Focus Areas
Advice related to graduate school
General career mentoring
Non-AE career options
Private industry career perspectives