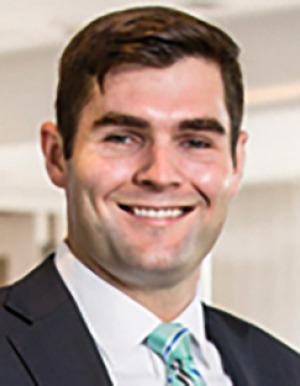 Legal & Contracts Manager, Masten Space Systems
Biography
Sean Bedford is an attorney and the Legal & Contracts Manager for Masten Space Systems. He is responsible for the legal, contractual, and regulatory aspects of Masten's business, including its lunar lander and experimental rocket programs. Prior to joining Masten, Sean was a senior associate in Alston & Bird's Intellectual Property Litigation group and an associate in Finnegan's Mechanical Patents group. He is a registered patent attorney and has previously represented clients in a wide range of litigation and intellectual property prosecution matters.
Sean earned his Bachelor of Science in aerospace engineering from Georgia Tech in 2010. After graduating from Tech, he attended the University of Florida Levin College of Law and received his Juris Doctor in 2014.
Outside of his legal practice, Sean remains actively involved with Georgia Tech. He serves on the Georgia Tech Intellectual Property Advisory Board, regularly guest lectures on intellectual property issues at Tech, and previously served on the Alumni Association's Young Alumni Council. He also works as a radio analyst for the Georgia Tech Sports Network, providing color commentary for broadcasts of Tech football games.
Research
Mentor Expertise Areas
Space Systems
Mentor Focus Areas
Advice related to graduate school
General career mentoring
Non-AE career options
Private industry career perspectives