Among publicly funded universities, the Daniel Guggenheim School's graduate program ranked # 1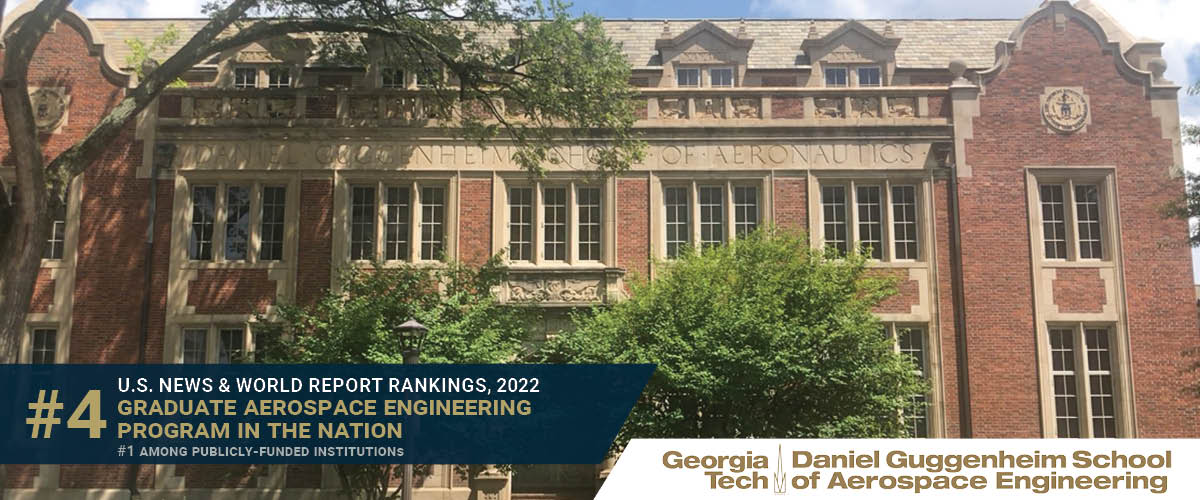 For the tenth consecutive year, all 11 of Georgia Tech's graduate engineering programs are ranked in the top 10 in their fields in the 2022 U.S. News & World Report graduate rankings.
The Daniel Guggenheim School of Aerospace Engineering remained at #4 overall, and #1 among publicly-funded institutions.
Overall, the Georgia Tech College of Engineering's graduate programs are ranked eighth in the country and fourth among public colleges.
"The graduate rankings released today are a testament to the high standards of education, innovation and research happening at the College, which have been recognized by our peers," said Raheem Beyah, dean of the College of Engineering.
"We should be especially proud of this given the many challenges over the past year with the pandemic. Through it all, our faculty, students and staff have remained resilient, making the College what it is today."
2022 Rankings for Georgia Tech's Engineering Graduate Programs
The College - 8th
Aerospace - 4th
Biomedical – 2nd
Chemical - 4th
Civil – 2nd
Computer - 5th
Electrical - 5th
Environmental - 6th
Industrial - 1st                
Materials - 7th
Mechanical - 5th
Nuclear – 6th