The 2023 USN&WR undergraduate program rankings released
Monday, 12 September 2022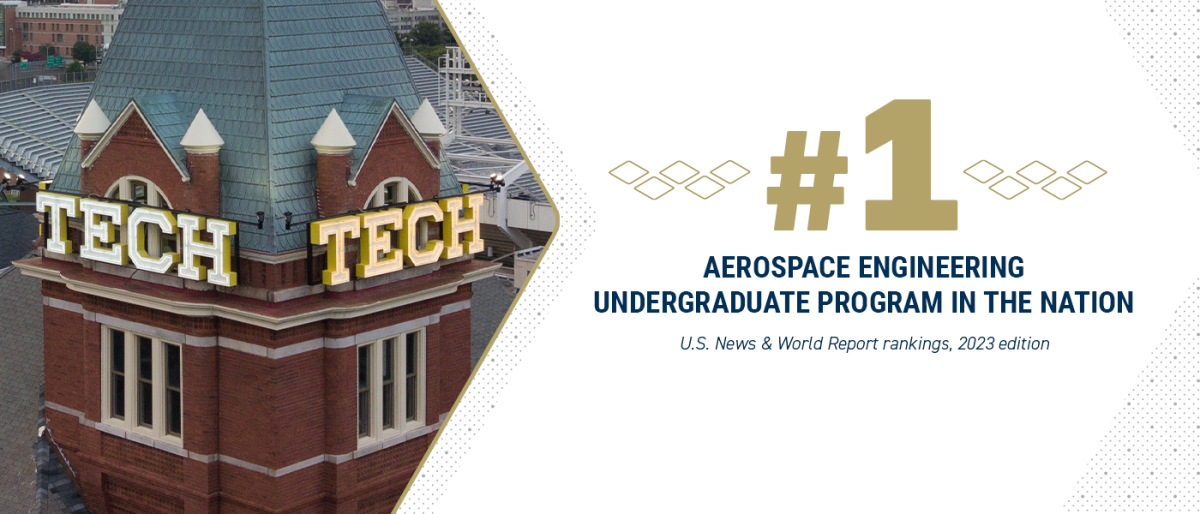 For the first time, the Daniel Guggenheim School of Aerospace Engineering is ranked No. 1 in the nation according to the U.S. News & World Report's 2023 Best Undergraduate Aerospace Engineering Programs. The School previously held the No. 2 ranking - No. 1 for publicly funded institutions - for 19 of the last 20 years.
Overall, Georgia Tech's College of Engineering is ranked No. 4 in the country — continuing a seven-year streak in that spot — and again tied with the California Institute of Technology. Among public universities, the College is No. 2 in the country.
All of Georgia Tech's engineering programs ranked in the top five of their respective fields, according to the survey.
College of Engineering: 4th (same as last year), 2nd among publics
Aerospace: tied for 1st, (2nd last year)
Biomedical: 2nd, (3rd last year), 1st among publics
Chemical and Biomolecular: tied for 2nd, (2nd last year), 1st among publics
Civil: 2nd, (2nd last year), 2nd among publics
Computer: 4th, (5th last year), 2nd among publics
Electrical: 2nd, (4th last year), 1st among publics
Environmental: 3rd, (3rd last year), 3rd among publics
Industrial and Systems: 1st, (same as last year)
Materials Science: tied for 5th, (4th last year), 3rd among publics
Mechanical: 2nd, (2nd last year), 1st among publics