The associate dean and AE professor was recognized for research and development in electric propulsion.
Wednesday, 22 February 2023
Image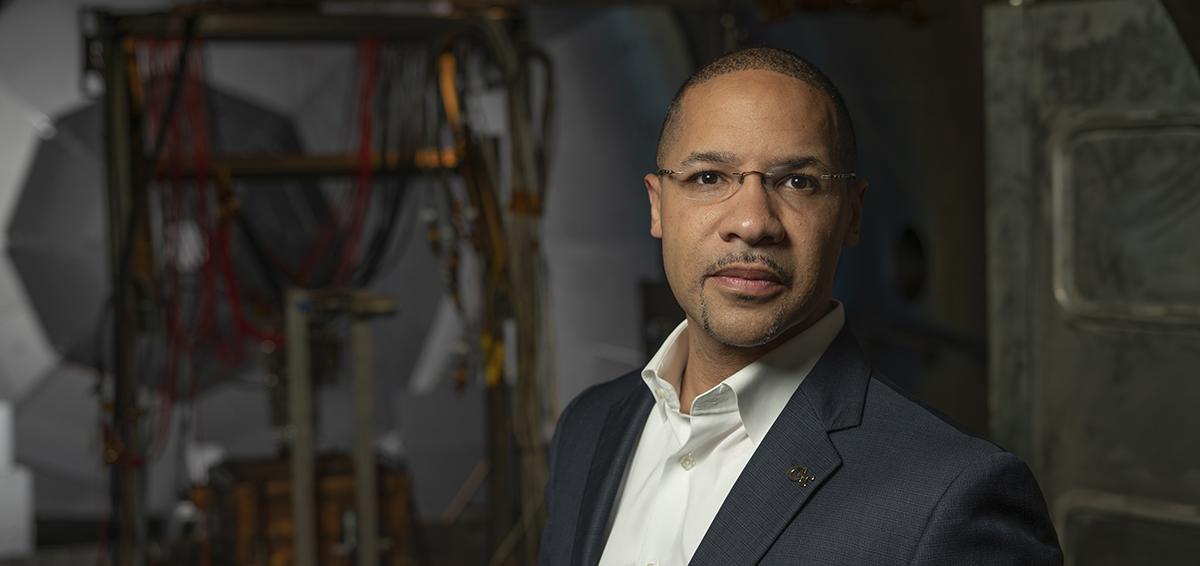 Mitchell L. R. Walker II has been named a Fellow of the American Institute of Aeronautics and Astronautics (AIAA), the premier professional organization for aerospace researchers, industry leaders, and academics.
Walker, professor and John W. Young Chair in the Daniel Guggenheim School of Aerospace Engineering, is the 15th Georgia Tech faculty member elevated to this top-tier distinction.
"I wouldn't be here without all the support I received from Georgia Tech to develop my lab and train my students, as well as the colleagues who mentored me and helped me build my research career," Walker said. "And of course, I have to acknowledge my students, without whom the research would never have been finished or published."
In selecting Walker, the AIAA lauded him for "outstanding leadership and advancement of high-power electric propulsion research, testing, and future workforce development."
"The Class of 2023 AIAA Honorary Fellows and Fellows are among the best minds in the aerospace profession," said Laura McGill, AIAA president. "These distinguished individuals have earned the respect and gratitude of our broad science and engineering community."
After joining the aerospace engineering faculty at Georgia Tech in 2005, Walker established the High-Power Electric Propulsion Lab (HPEPL), a globally recognized hub of research innovation for government, industry, and academic leaders. He served the AE School's associate chair of graduate programs before being named the College of Engineering's associate dean for academic affairs in 2022.
As associate dean, Walker focuses on expanding the relevance, rigor, and reputation of Georgia Tech's undergraduate and graduate engineering program. He also continues to lead the HPEPL, where his team focuses on designing, building, and testing electric rocket engines for spacecraft.
"The world has gone to a space-based infrastructure: We put up satellites instead of laying down cables for instant communication," Walker said. "Our work contributes to more efficient engines to make this possible, as well as training and developing a workforce that can build and fly these engines."
His laboratory is home to some of the largest vacuum test facilities at a university, which allows researchers to examine engines at an unprecedented scale.
Walker also directs the Joint Advanced Propulsion Institute (JANUS), a $15 million, multi-university collaboration with NASA to explore high-power electric propulsion systems for human space exploration.
"I have a lot of fun doing research," he said of his different projects. "But my favorite part of my job might be teaching students in my research area. It's a blast working with young Ph.D. students in my lab. Seeing them grow professionally, become doctors, and lead their own research programs and events is very rewarding."
The 2023 AIAA class includes 28 new Fellows and three Honorary Fellows. Among the recipients are former NASA Administrator Charles Bolden and Thomas Zurbuchen, who recently retired from NASA after leading its science division. The 2023 Fellows will be inducted in May in Washington, D.C.
Blank Space (medium)
(text and background only visible when logged in)