Aerospace team wins $1,000 for a Mars-based mission.
Team TRTL (Taxi Rendez-Vous, Transit, Launcher) won best aerospace engineering project at the 2023 Capstone Design Expo at McCamish Pavilion on April 25. The AE school hosted 17 teams, each challenged to tackle a complex aerospace engineering problem under one of three themes, including space, rotorcraft, or fixed-wing.
The nine-person team included: George Blackwell, Jurist Chan, Sparsh Desai, James Farmer, Reid Fly, Aaron Hammond, Pessi Laensirinne, Eleanor Smith, Lonnie Webb, and team faculty advisor Álvaro Romero-Calvo.
Image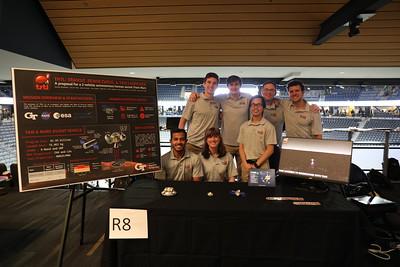 Image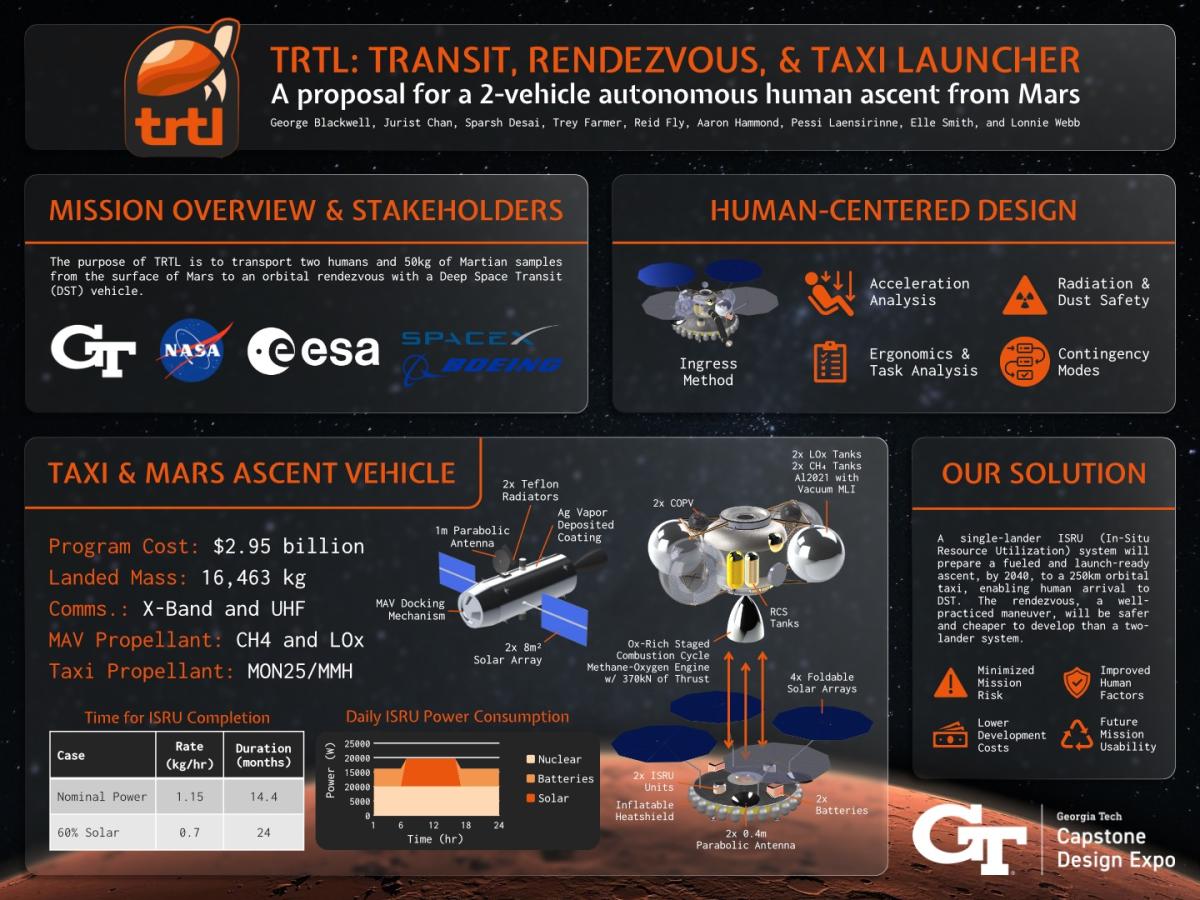 "TRTL worked consistently throughout the semester and delivered a very innovative Mars mission architecture backed up by solid technical work and presented with great attention to detail. Students like them are the reason why I love this job!" Romero-Calvo exclaimed.
The team's project centered around the American Institute of Aeronautics and Astronauts (AIAA) Undergraduate Team Space Design Challenge to design a Mars ascent vehicle (MAV) that would bring two humans and 50 kilograms of samples from the Mars surface up to a transport vehicle that would take them back to Earth. This competition called for a system with two landers. Team TRTL kept the objective but changed the mode.
"In the AIAA scenario, you have a vehicle on one of the landers, and then all of your fuel on the other one because the fuel plus the vehicle would be too much for a single lander to handle," Eleanor S. Smith explained, "AIAA originally wanted teams to land these two things and create fuel transport. But, the huge issue with this is that you'd be landing these two extremely heavy landers of 25 tons when the most that NASA has ever landed was 2 tons, which happened recently on the NASA Mars Perseverance Rover. So, our approach is novel and different because we designed a system where you only land a single lander for only 16 tons."
The team started work in January, and like any large team, they had to work on coordinating efforts with members working on different subsystems. To help the team work as a cohesive unit, they started to meet when it wasn't related to work. This made working together much more enjoyable as their friendships grew. Webb used the Kerbal Space Program to create the video simulations, and Blackwell 3D printed and painted the models. 
Smith specializes in human-centered design for space and was able to use some of her expertise in the project. "When you have crewed missions, there are elements that you must analyze for a successful mission for the humans. Sometimes this part of the design element is left until the end, but we wanted to reverse that and kept the humans in mind from the beginning."
The team had to take into account several factors for a successful mission. First, there were health and operational risks. Mars dust is toxic. The power reactor that they were required to use for the AIAA competition was nuclear, so radiation was a concern. They looked at the effect of acceleration, ergonomics, and spacecraft size.
"We also looked at a lot of contingency scenarios and made sure to have backups to keep humans safe," Smith said.
For example, if the mission called for a mobile habitat in the form of a pressurized rover where astronauts lived for 30 days, they had a backup plan for rover pressure failure. They designed a MAV for the astronauts to seek refuge at any time during the mission with enough life support to last six days until the next taxi launch (every five days).
The team will use this project in the AIAA Competition in May.
190 teams from 11 schools and three colleges filled the pavilion, showcasing innovative and problem-solving projects. The overall winner of the Capstone Design Expo was Industrial and Systems Engineering's Team 12. They developed a tool to speed pack a rocket for Axiom Space.  The interdisciplinary award went to Surprisingly Average Engineers for their Batting Buddy, a device to assist players three to six years old with batting practice.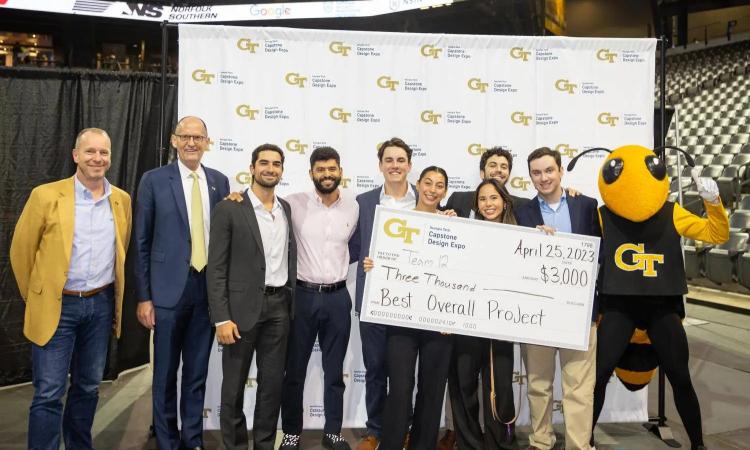 Team 12  Wins Best Overall Project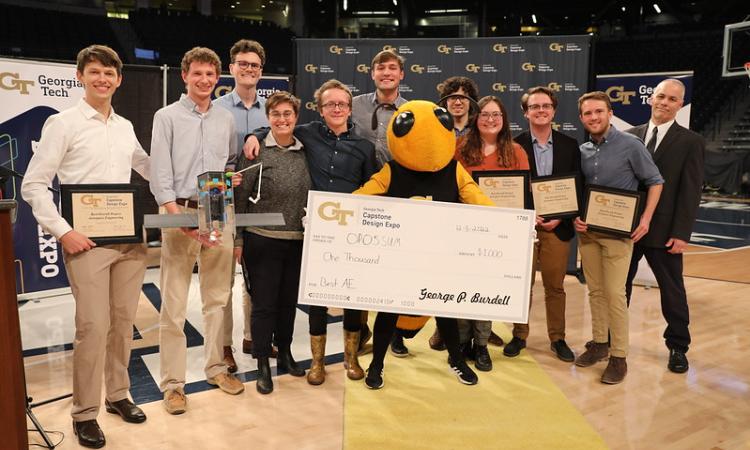 Georgia Tech's Fall 2022 Capstone Design Expo