Team Harpy and Team Soteria soar to victory
A team of Georgia Tech and the United States Military Academy at West Point (West Point) students won first place, and a Georgia Tech and Sapienza University team placed second in the Vertical Flight Society's (VFS) 40th Annual Student Design Competition (SDC) sponsored by Sikorsky, a Lockheed Martin Company.
Team Harpy placed first in the undergraduate category. Two team members are invited to attend and present their work at the VFS' 80th Annual Forum and Technology Display, May 7-9, 2024, in Montreal. All expenses related to their participation will be covered. The remaining team members will be granted complimentary registration for the forum.
"We are very proud of our students in the vertical lift/rotorcraft tracks within aerospace engineering who participated in the competition. The SDC requires a strong commitment beyond a traditional classroom design experience. These designs are a testament to their knowledge, creativity, and dedication to completing an assigned task, which will aid them in their future careers. The peer leaders of the design teams are particularly commended for their tireless efforts," Professor Marilyn Smith said.
Team Harpy's design centered on a combat search and rescue mission that required them to make a high-speed vertical take-off and landing (VTOL) vehicle that could reach at least 450 knots in forward flight, achieve 20,000 feet altitude, and travel 1,000 nautical miles. That's more than three-fourths the speed of sound. The aircraft also had to include a pressurized cabin because of the high-altitude requirement.
"The Harpy is a hybrid of a side-by-side rotor helicopter and a fixed-wing turbofan airplane. Aircraft of this hybrid nature are typically known as convertaplanes due to their conversion into airplanes during operation," explained team leader Walther Chong. "The Harpy overcomes the conflicting requirements of efficient and low downwash vertical flight required for personnel operations through the use of large rotors while being able to travel at a high forward flight speed by stopping and stowing part of the rotor into its wings to overcome the limitations of rotary-wing high-speed flight."
The team had to come up with a design to not only go fast but to take off and land in unprepared locations because of the rescue nature of the project.
"We're fitting a niche that doesn't currently exist. Some vehicles can take off and go very fast, like the F-35 Lightning, because it has a lift fan, but it requires a prepared surface, or it will tear up the ground and struggle to take off. Then some vehicles can take off on unprepared surfaces like the V-22 Osprey, but it can't go as fast forward as we need it to," Maxwell Hoem explained.
"We were ecstatic when we won. It means a lot that all the hard work we put in for the semester paid off. We got to show our concept and Georgia Tech in a good light," Gray Simmons shared.
"This competition is the application of everything we've learned in school. Nothing beats being able to apply the formulas, the methods, and the theories that we've learned in class to the field where you expect to work after graduating."
"At Georgia Tech, we are dedicated to working collaboratively with our partner institutions, and we are particularly proud that our inaugural collaboration with West Point was successful with our undergraduate team. We are working with our alumni, Maj. Bob Walters, a co-advisor of Team Harpy and LTC. Andy Bellocchio, director of the Center for Innovation and Engineering at West Point, who was instrumental in supporting the joint efforts," said Smith.  
Team Harpy includes Abinay Brown, Walther Chong, team leader, Maxwell Hoem, Gray Simmons, Anisha Singh, and Andrew Sohn from Georgia Tech, and William Henry from West Point. The team was co-advised by Professors Chance McColl and Marilyn Smith in AE, and Major Dr. Bob Walters at West Point. 
Image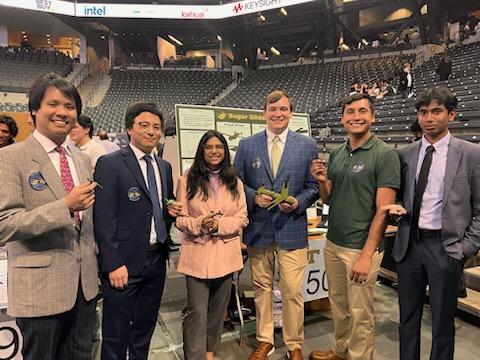 Image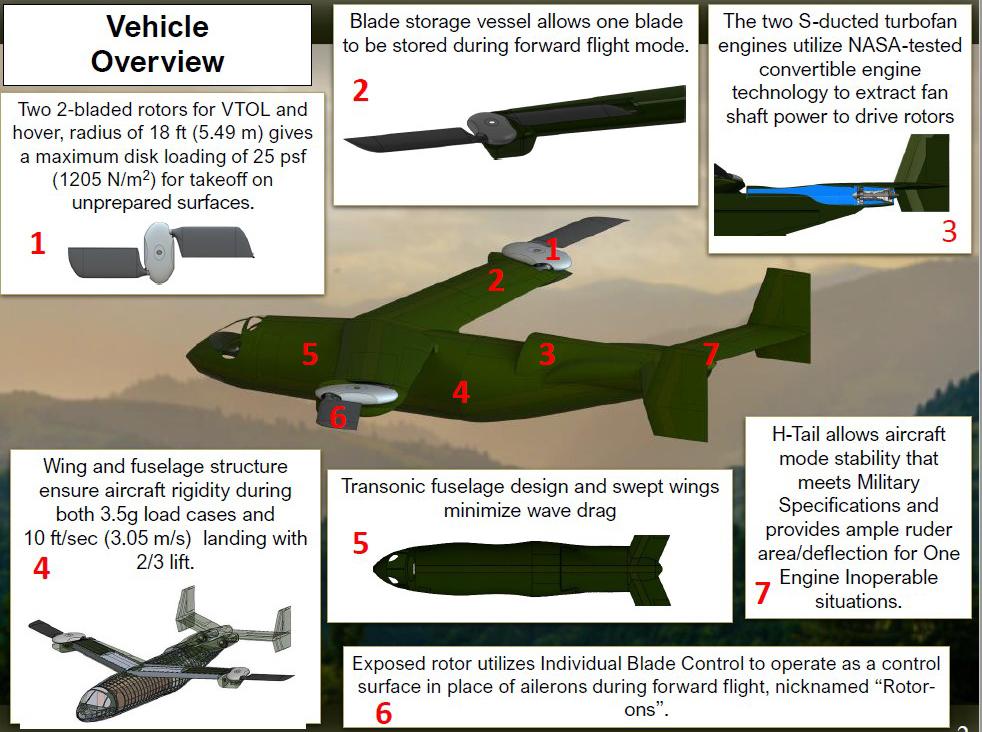 Team Soteria, who placed second in the graduate category, was also tasked with designing a high-speed VTOL aircraft. To meet the requirements, the team got creative.
"We decided to develop a non-traditional tilt rotor. It's a traditional tilt rover in hover. However, as you tilt forward, you can stop and fold the rotors back, thus reducing drag and any kind of wind flutter or large vibrations due to having rotors spinning at a very high speed. The engine converts from supplying turboshaft power, applying that power to the rotors, and then it switches to turbo fans to provide thrust," said Ph.D. student Aaron Crawford.
They generated computer models of their plans and did aerodynamic sizing and testing. Crawford primarily worked on the aerodynamics side of the project. They used computational fluid design (CFD) to test the drag on the fuselage and wing. They had to determine what angle of attack they needed to sustain flight and how much thrust they required to sustain the 450 knots.
Crawford explained that even though some of the technology was done in the '60s, '70s, and even '80s, the engineers never actually flew them. They demonstrated the technology that might be viable, but they didn't have some of the other needed technology. 
"Finding something that could hit all of the different tasks from the design competition was difficult; we were always trying to decide what to trade off," Ph.D. student Pranav Sridhar added.
Team members effectively tackled their challenges by bringing their various areas of expertise to the project. Notably, Crawford and Sridhar embarked on their aerospace journeys through distinct paths, but both ended up on the Design Build Fly (DBF) and Soteria teams.
Crawford came from a mechanical engineering background, but during an undergraduate research position doing CFD meshing, he realized he really liked aerospace. He went on to be in DBF competitions and continued into rotorcraft in graduate school.
On the other hand, Sridhar was always interested in aerospace. "I was one of those kids who went to the airport and looked at the airplane and thought, I have to know more. I always knew I would go into aerospace."
He participated in DBF competitions and advanced in the organization. Sridhar proactively contacted Smith, found the rotorcraft community, and hasn't looked back. "When I was looking at graduate schools, I knew I wanted to do research and Georgia Tech was one of the premier places for it."
Team Soteira includes: Kyle Carozza, Wei-Han Chen, Aaron Crawford- team leader, Aishwerya Gahlot, Gioele Marangoni, Melam Masters, Brenden Oates, Sheldon Salins, Pranav Sridhar, and Duncan Waanders from Georgia Tech, and Joelle Marangoni from Sapienza University, and team advisors Professors Marilyn Smith and Juergen Rauleder.
Image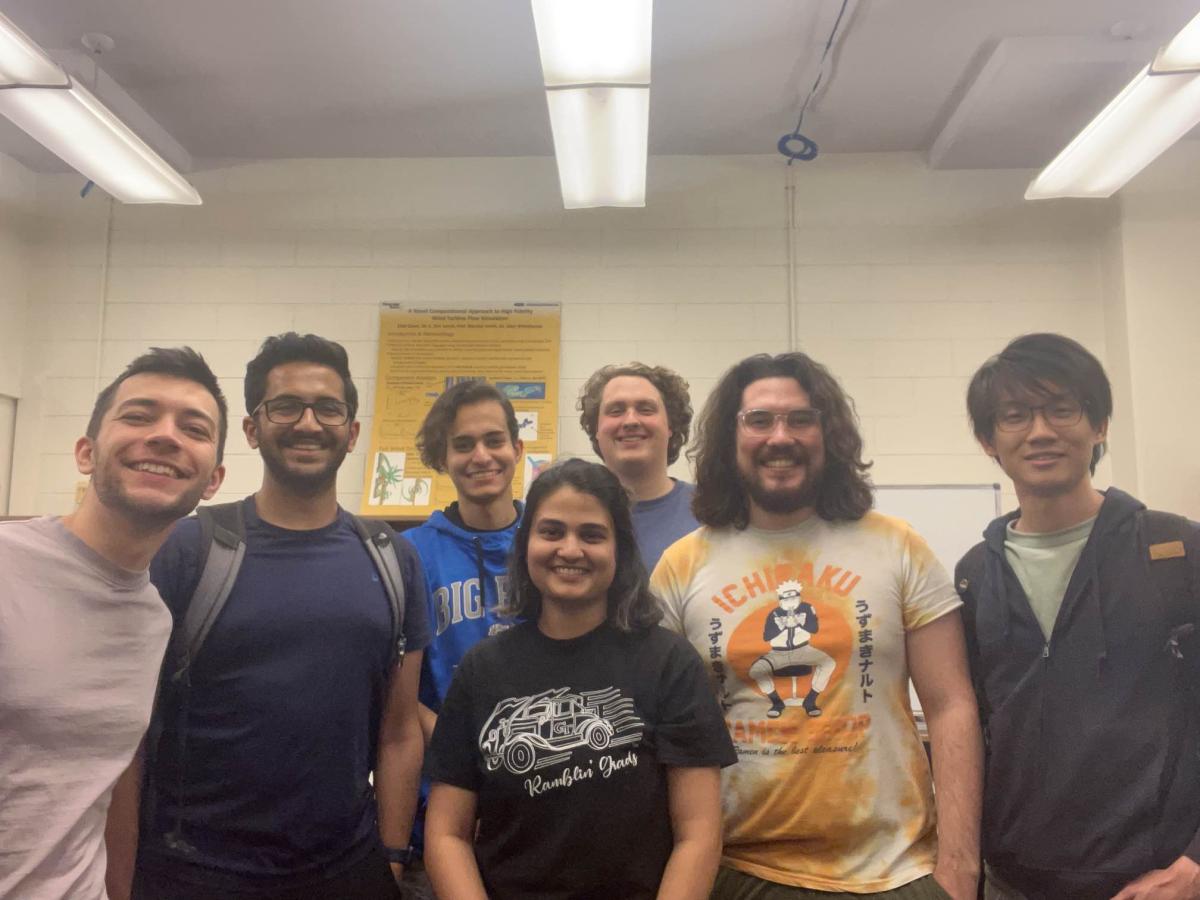 Image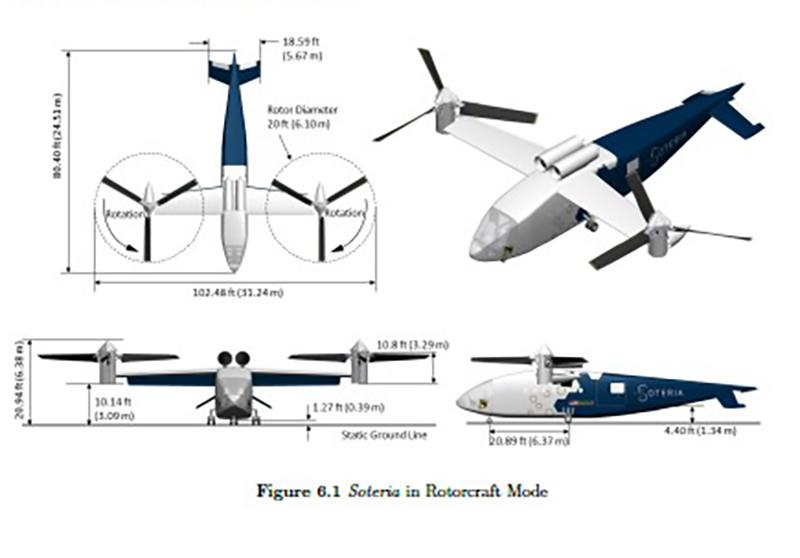 For Georgia Tech students interested in uncrewed aircraft systems (UAS), the 2023-2024 competition is a multi-mission modular UAS for disaster relief and is a great opportunity for students in various disciplines within aerospace engineering.
"We look forward to the upcoming 41st VFS Student Design Competition, and we welcome all graduate and undergraduate students passionate about kick-starting what will be amazing careers in aerospace engineering," Rauleder said. "Interested students can reach out to Professors McColl, Rauleder, or Smith on how to join the competition teams, even if they have already completed design."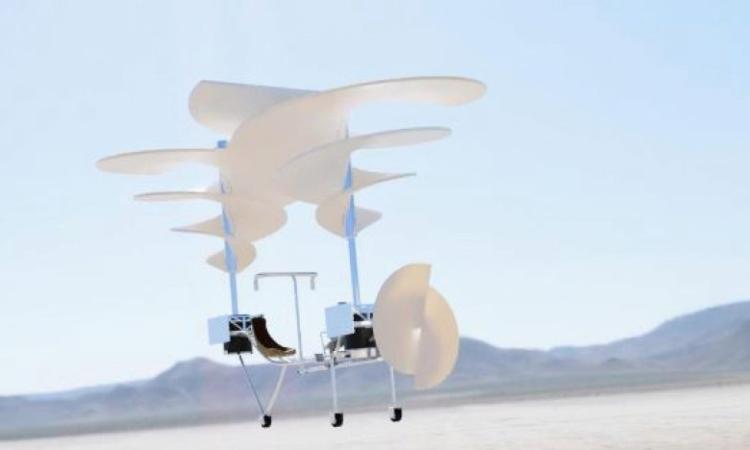 The student design for Il Mulinello was one of the top submissions for the Vertical Flight Society's 37th Annual Student Design Competition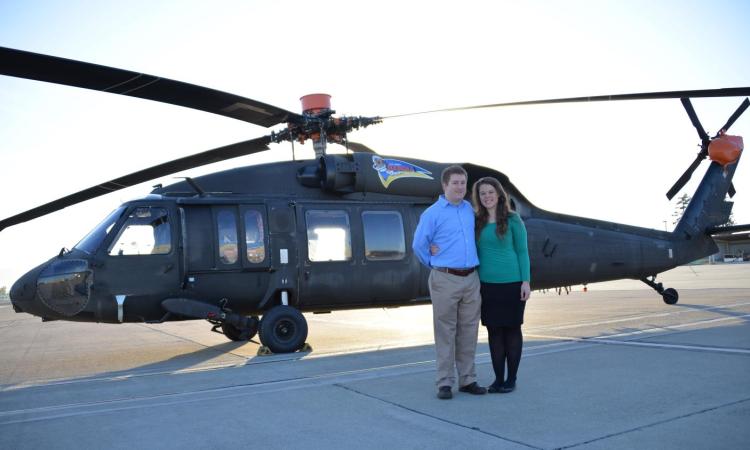 Natasha Schatzman receives prestigious Vertical Flight Society award.