AE Undergraduate Research
Image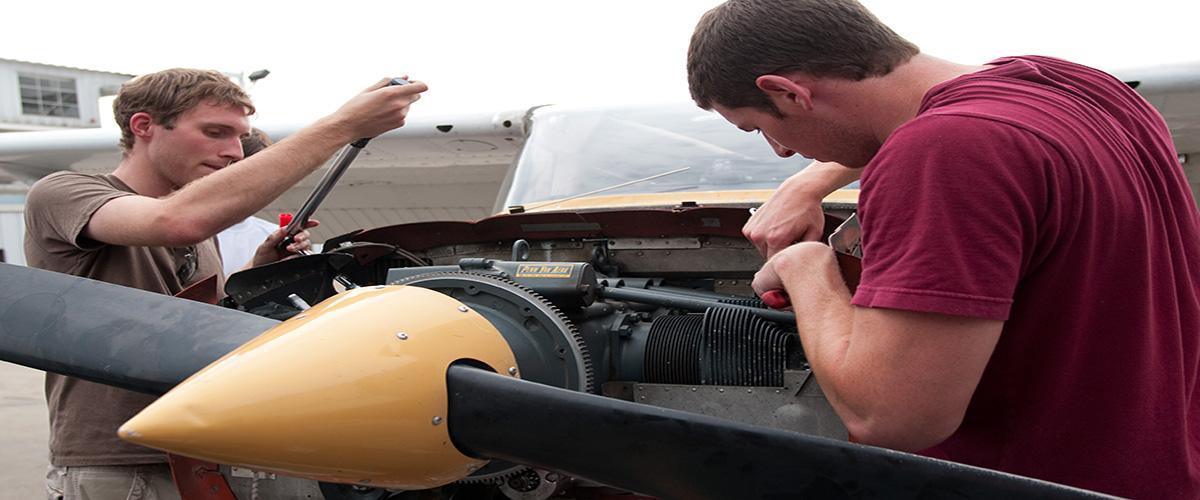 Quick Fact:  More than 84% of our undergraduates are involved in research!
Every semester, undergraduate students in AE undertake research assistant positions with academic and research faculty, allowing them to explore the breadth and depth of aerospace research activity offered right here on campus, along with allowing students various opportunities to develop and refine their research interests.
Here's an overview of how you can, too:
Find out about the eight multidisciplinary research areas that comprise the AE research program.
Familiarize yourself with the research projects that AE faculty are involved in. Skim their AE profiles and visit their lab websites.
Talk to your academic advisor about how research might enhance your program.
Reach out: contact the faculty member whose work interests you. Find out what sort of skills they are recruiting for their research projects. Discuss the scope of any proposed research and determine the number of credit-hours you will earn upon successful completion.
For Credit: The credit-hours you earn may be used to meet the requirements for AE's free elective hours as well as the research requirements of the AE BSMS Honors Program and the BSAE Research Option program. Students register for AE 2699 or AE 4699.
For Pay: For qualified students, paid undergraduate research opportunities are often available. Students register for AE 2698 or AE 4698 and, upon completion, receive an audit grade. Audit hours do not count towards the 132 credit-hours needed for an AE degree; however, AE 2698 and AE 2698 may be used to meet the research requirements of the AE Honors and the BSAE Research Option programs.
AE Research for Pay or Credit
Most of the listings are for credit, requiring the student to both gain the faculty's approval and register for credit. Students who have questions about this should contact the project manager directly. Research opportunities will be added as they are made available. Check back for updates. 
STUDENTS: To get credit for any of the following research projects, you will need to submit a Undergraduate Research Permit. and have it approved by your advisor. Find out more about undergraduate research here.
FACULTY: Email AE Communications to add or update your research listing(s). 
Blank Space (medium)
(text and background only visible when logged in)