AE celebrates the work and achievements of its former chair.
Image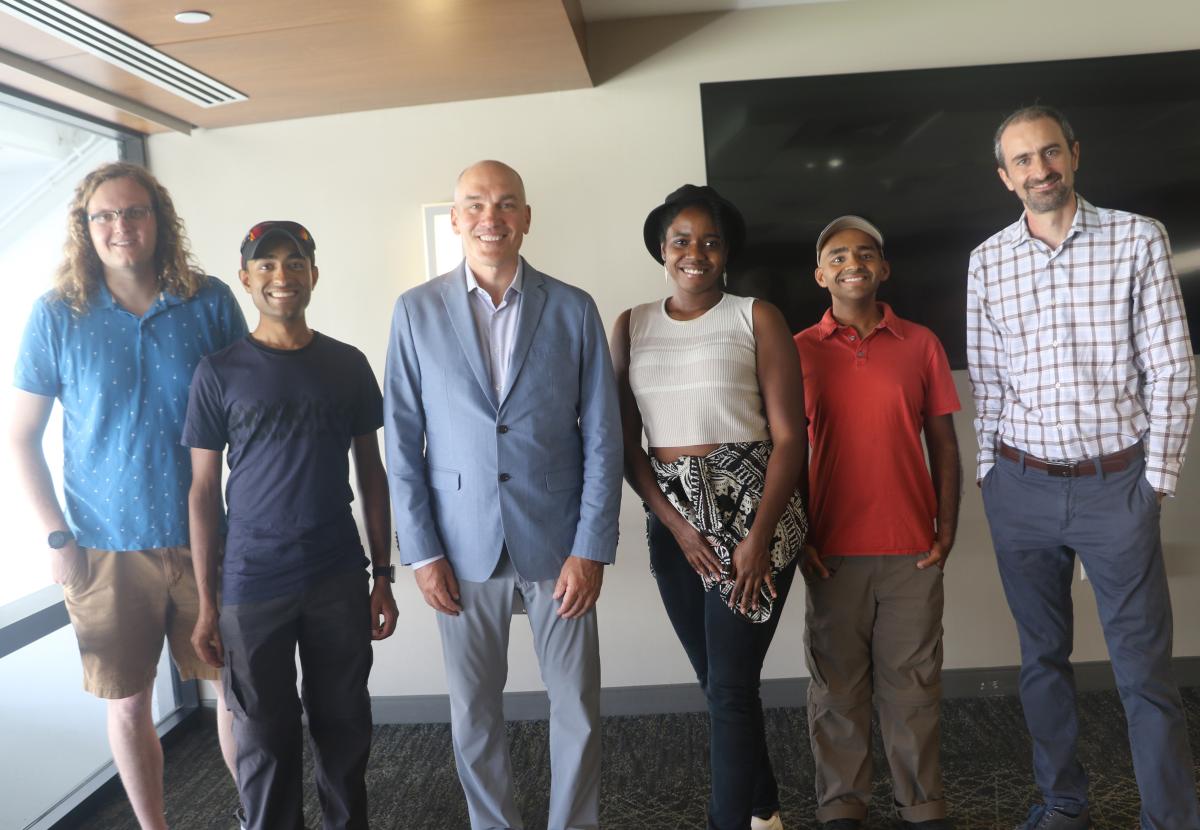 Professor Costello with his students at the farewell celebration.
Blank Space (small)
(text and background only visible when logged in)
Laughter and good conversation filled the air at the August 11 reception to celebrate Professor Mark Costello, who recently stepped down as chair of the Daniel Guggenheim School of Aerospace Engineering (AE). Faculty, staff, students, and alumni filled the Bill Moore Student Success Center ripe with stories of working with Costello and how he made a difference for them personally and the AE School overall.
The biggest surprise of the day came in the form of a fellowship in Costello and his wife's honor for aerospace engineering graduate students. It will be called
The Mark and Cheri Costello Graduate Fellowship in the Aerospace Engineering School. The fellowship will be bestowed at the discretion of the current AE chair and their designees.
Professor Jonathan Rogers served as the M.C. for the event and opened up with a clear depiction of Costello's strong leadership qualities. "No one knows like I do what it is like to have Mark as a boss. Mark has been my supervisor for 10 of the 17 years I've worked at Georgia Tech. He exemplifies what it means to be a great leader. He is a visionary, a good listener, generous, caring, humble, an advocate for his faculty and staff, and a way-maker."
In a full circle moment, Professor Lakshmi Sankar revealed that Costello had been a student in his AE classroom many years ago. "I was very impressed with him and wasn't surprised when he graduated in 1992. He said I taught him a lot about teaching and structuring a lecture, but when he returned to teach and later lead, he became the guru."
Image
Mark and Cheri Costello at the farewell celebration
Image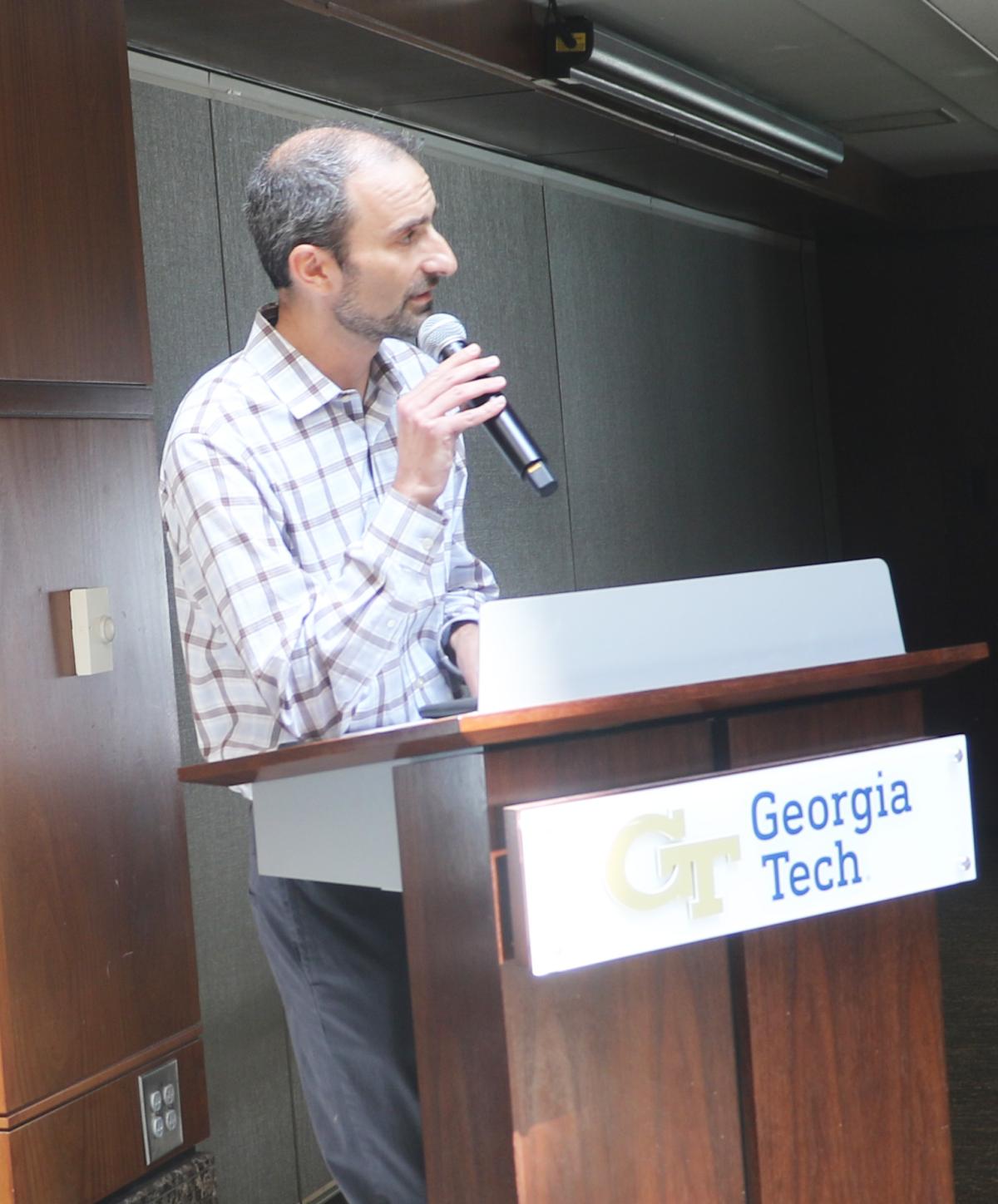 Professor Jonathan Rogers serves as the Master of Ceremony
Image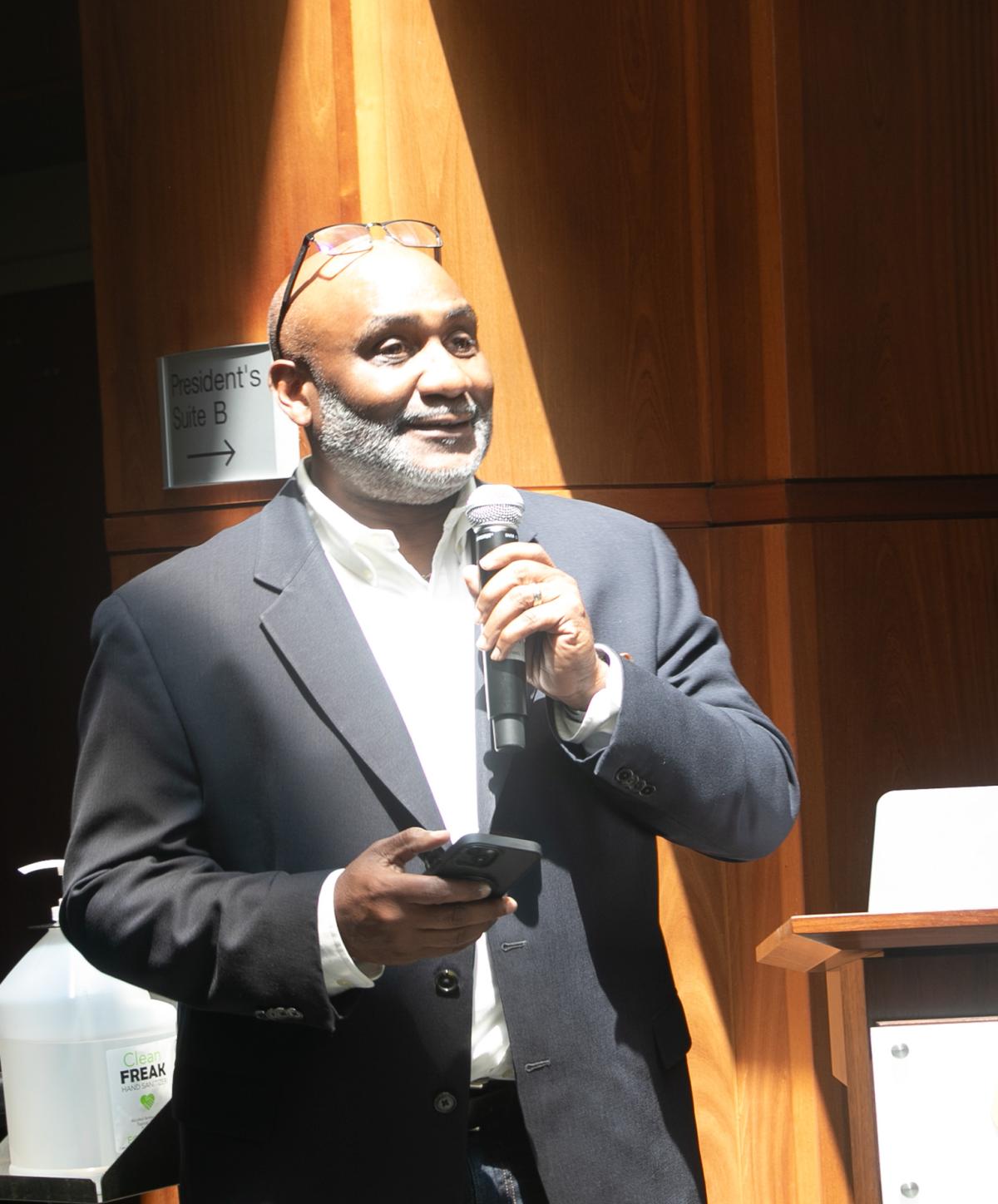 Kevin Ellis, Director of Finance, speaks on behalf of the AE staff
Image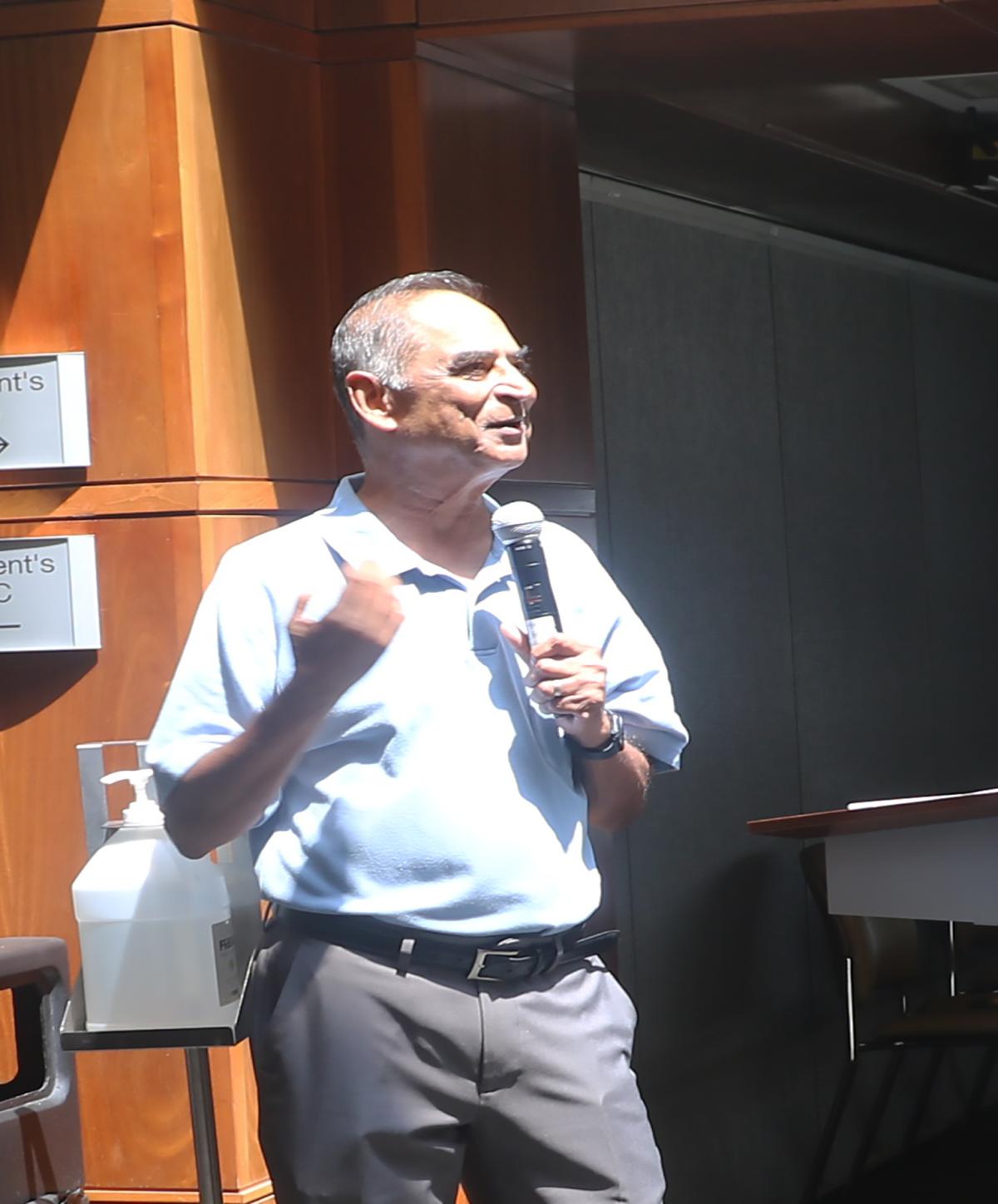 Professor Sankar shares memories of Costello as his student
Image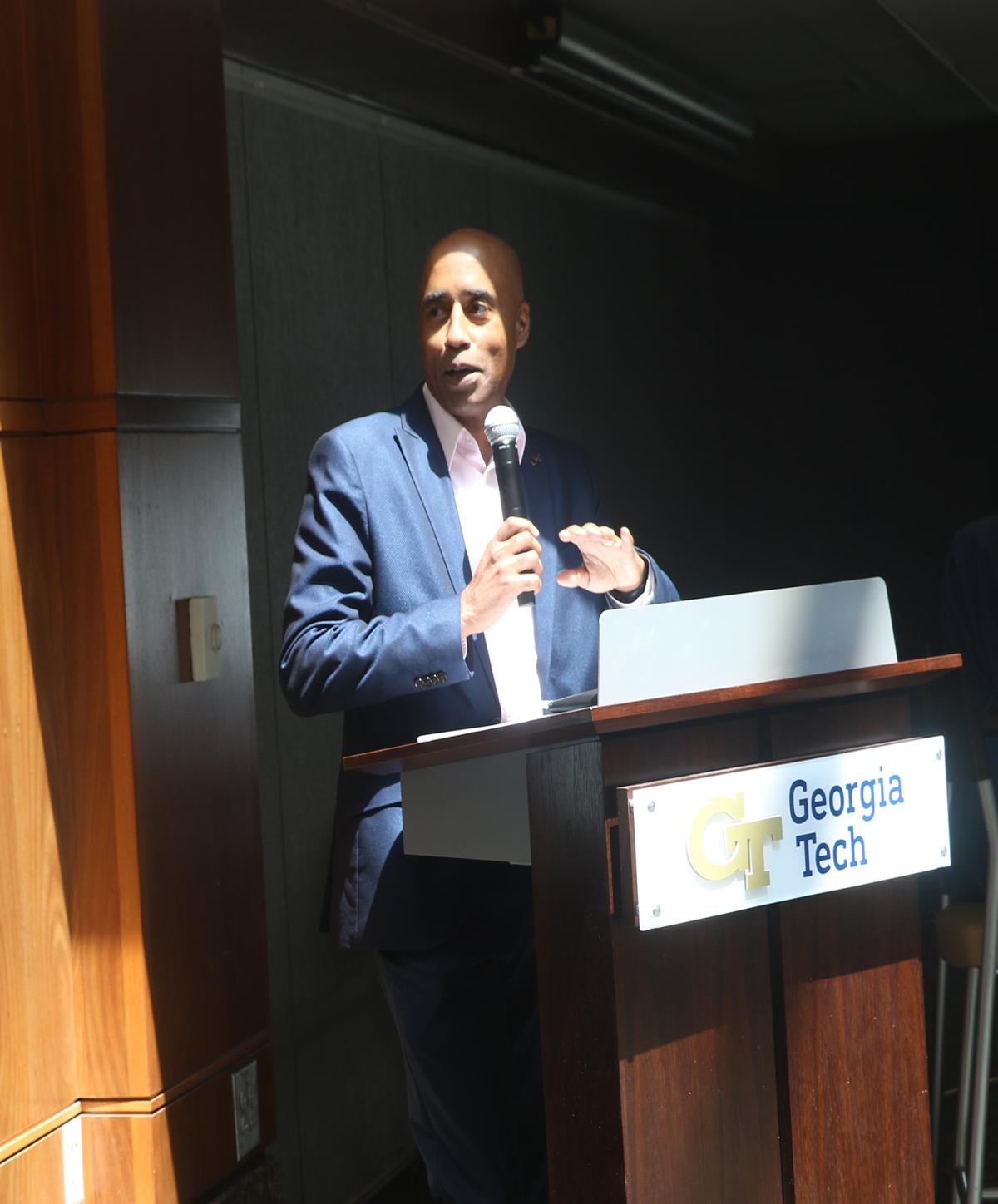 Professor Stephen Ruffin highlights Costello's AE career
During the event, after thanking Costello for his work improving the AE shared spaces, Lee Whitcher presented Costello with a one-of-a-kind gift from AE-a table that he handcrafted from pieces of two old wind tunnels using the AE maker space and machine shop. Costello and the crowd were amazed by it.
 If a handcrafted table and graduate fellowship in his honor weren't enough, he also received a giant puzzle that depicted him and his colleagues at the 2021 Georgia Tech spaced-themed football game. Guests also signed a small Georgia Tech token and placed it in a golden picture frame for Costello to take to his next venture.
Image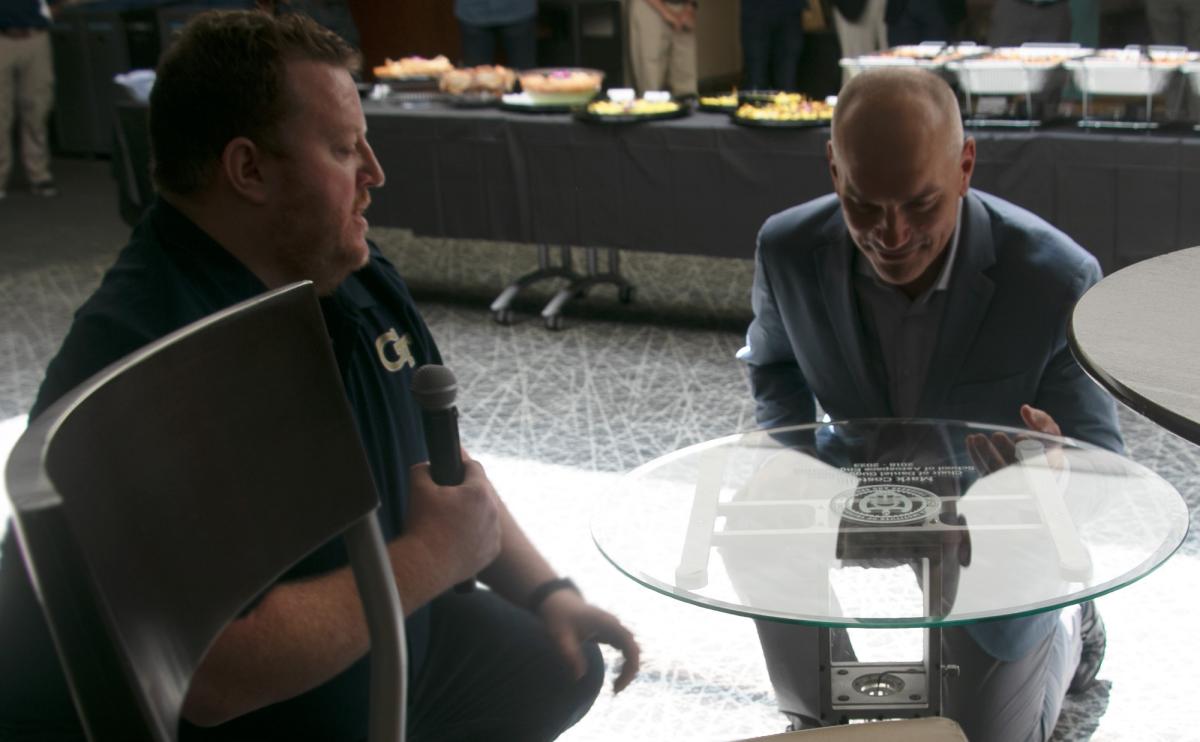 Costello and Witcher with the handcrafted table
A Legacy of Growth and Expansion
Costello took the AE chair position in 2018, and during his tenure, he took the AE School to new heights. For the first time in history, the AE School rose to No. 1 in the nation according to U.S. News & World Report's 2023 Best Undergraduate Aerospace Engineering Programs. Over the past five years, enrollment has grown by 22%, with close to 1,900 undergraduate and graduate students, making it one of the largest aerospace programs in the nation. Research expenditures climbed from $30 million to $40 million.
Realizing that broader perspectives bring innovation and strength, he formed the AE Diversity Equity and Inclusion Council to meet the needs of students and employees better. The council is made up of AE faculty, staff, and students.
"Mark was creative and passionate about improving the operations, standings, and culture of the School of AE. And he succeeded in all three.His care for our students, to all in AE, and the community beyond the Institute was always evident and invaluable," said Stephen Ruffin, academic dean of Georgia Tech Professional Education and AE professor.
In addition to spearheading the campaign to construct a new AE building, Costello made significant improvements to the AE undergraduate teaching labs and launched the AE Shared Spaces. In addition to creating the Indoor Flight Lab, he opened up the John J. Harper Memorial Wind Tunnel to shared usage and continued to support the immense growth of the Yang Aero Maker Space.
"The Aero Maker Space changed the way we all do research; you can fabricate all sorts of things without so many of the historical time and cost constraints. There is even a new student organization called the Aero Makers, founded purely to pursue their love of making," Whitcher shared.
Vickie Brian, AE's assistant director of administrative operations, was impressed with Mark Costello from the beginning because of his genuine concern for faculty and staff. "In the midst of taking on his new role as chair of the AE School, he requested to meet one-on-one with each staff member. Brian was amazed by the request and even asked if he'd have time to meet with more than 45 staff members and carry out his other duties. He insisted and followed through, getting to know every staff member. He welcomed feedback and listened for opportunities to support the goals and ambitions of staff.  His genuine caring for the thoughts and feelings of staff continued throughout his tenure."
Similarly, Costello later went on to conduct open office hours with the chair sessions every month during the academic year to continue communicating with AE students, faculty, and staff.
As various speakers came to the podium, there was a universal message about Costello – a humble, servant leader who took the time to listen and make necessary updates and changes. From his leadership during COVID-19 to his vision for improving the labs, there is no question about his positive impact on the school. He will undoubtedly be a hard act to follow.
AE Faculty and Staff Enjoy the Festivities 
Image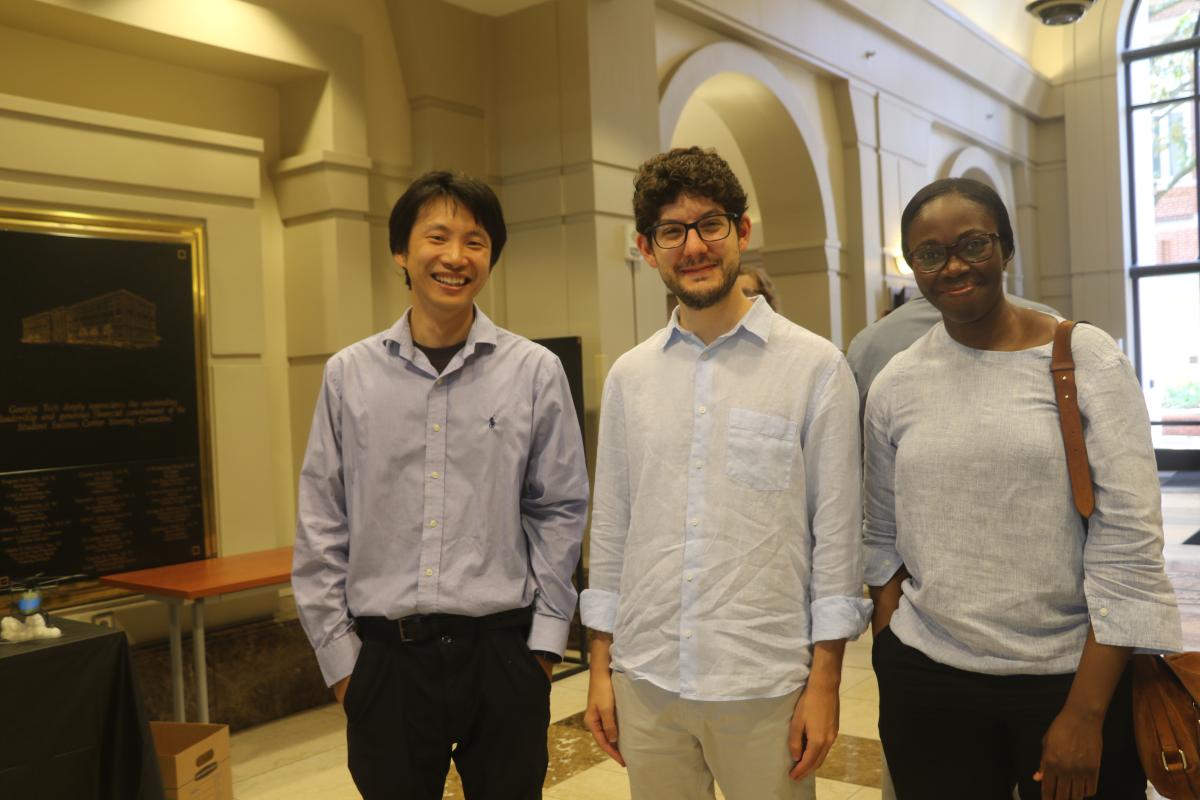 Image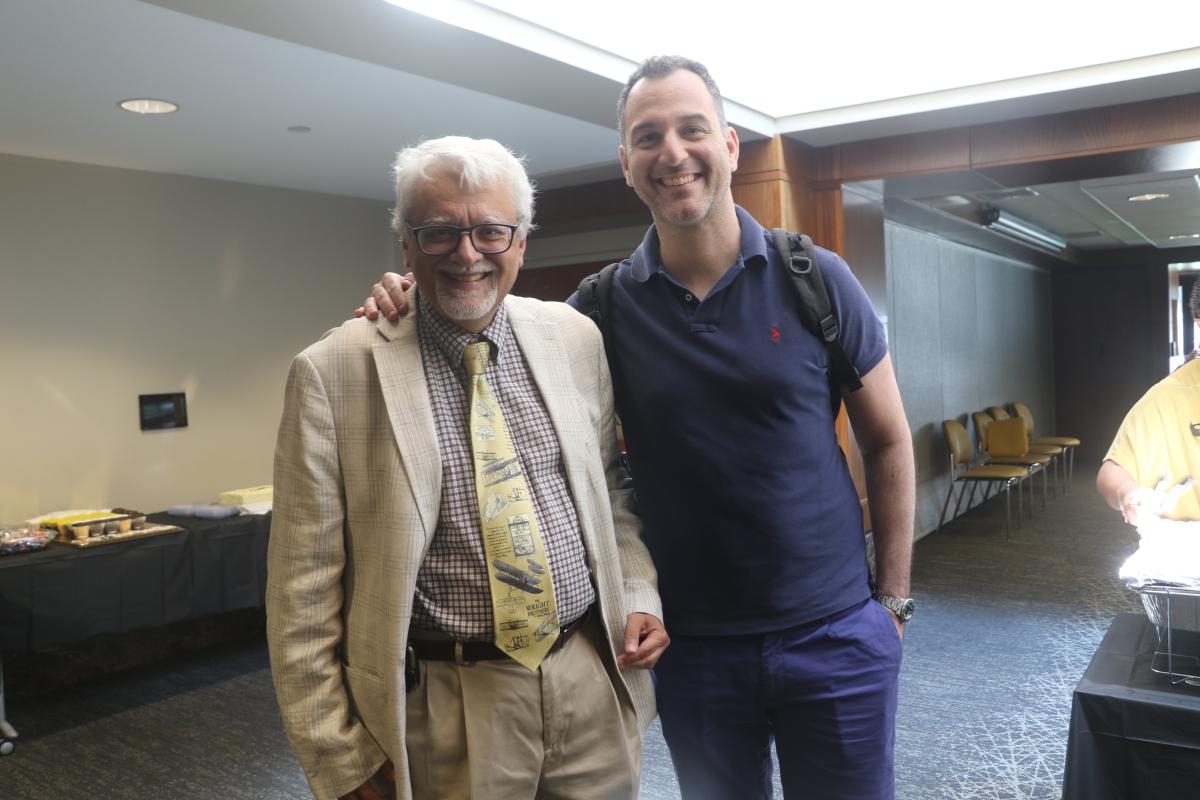 Image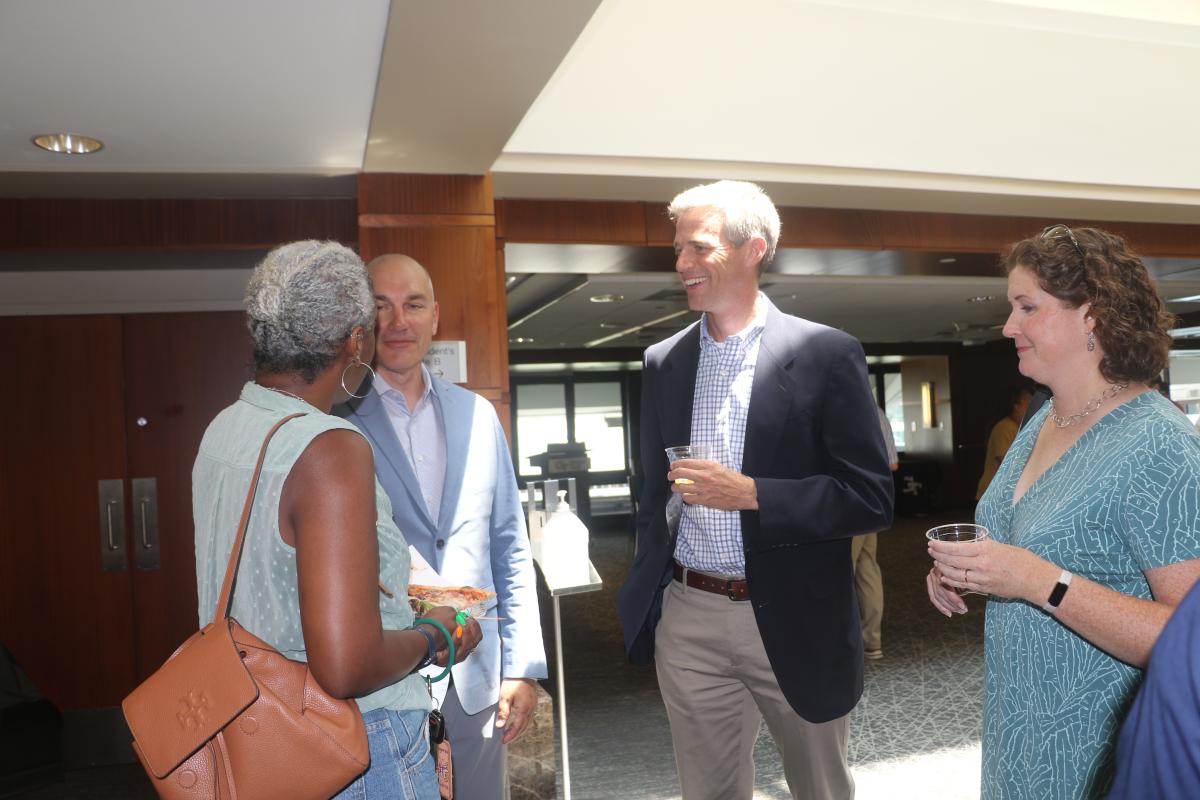 Image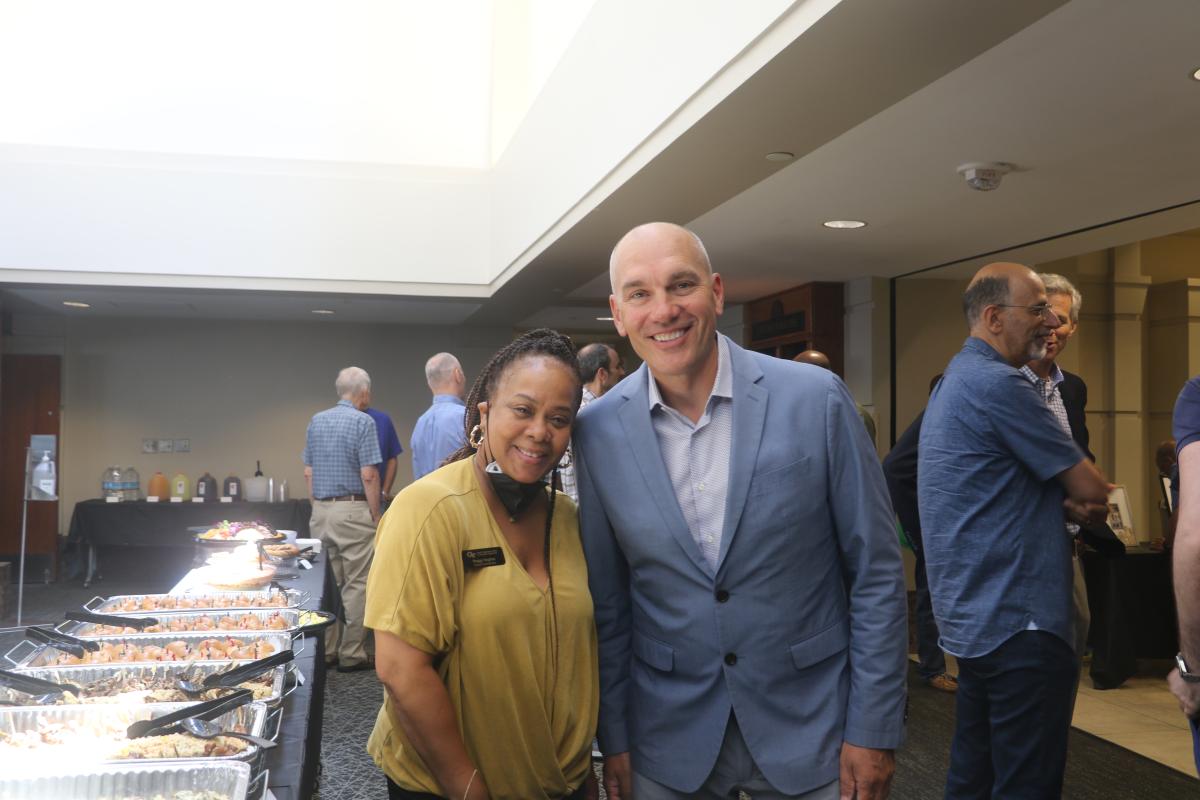 Image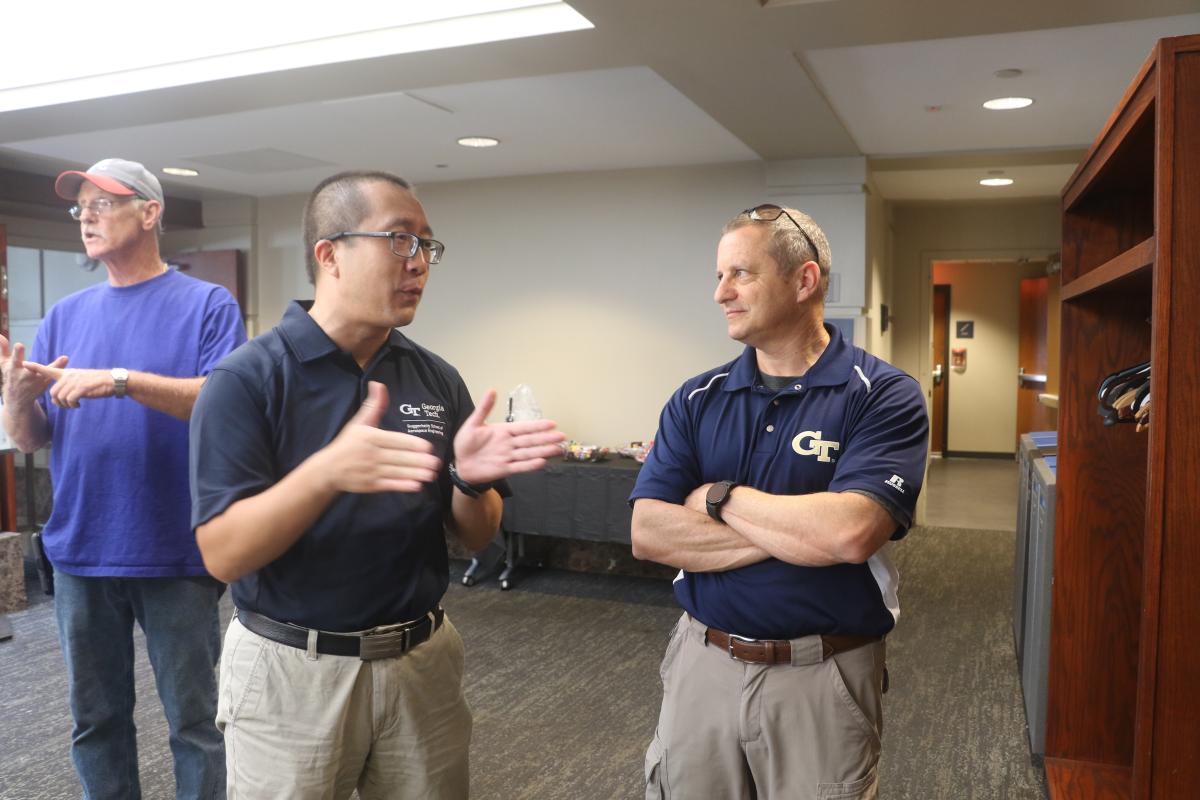 Image